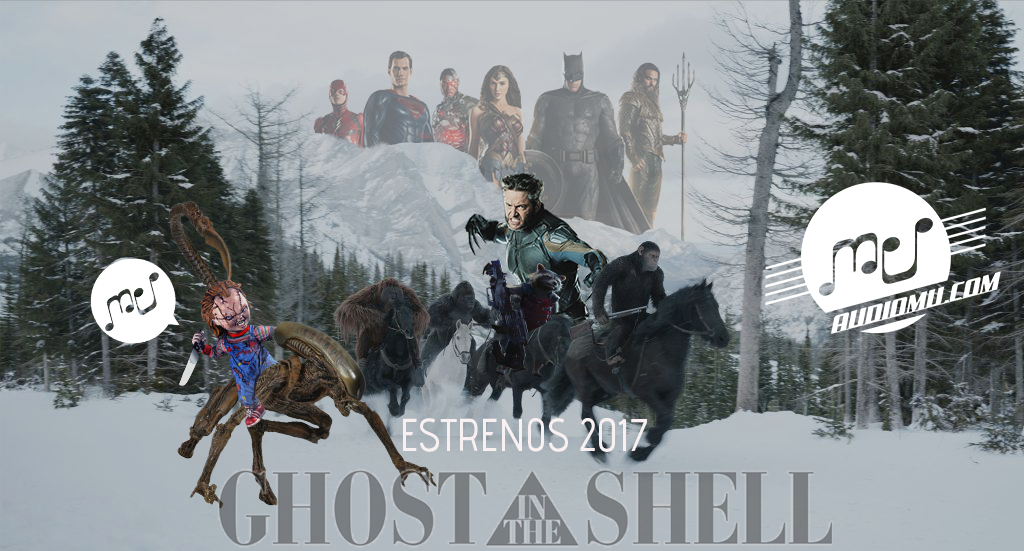 Hemos querido hacer una guía de las películas que se vienen en este 2017 y que esperamos mucho de la mayoría, no hay un orden especifico y vamos a darle prioridad a aquellas que hasta ahora cuentan con un trailer, así que Star Wars Episodio VIII, Thor Ragnarok, The Dark Tower, Kingsman the golden circle, IT, Jumanji, Viernes 13, Insidious 4, Annabelle 2, Saw Legacy, Jeepers Creepers 3, Murder on the Orient Express (novela de Agatha Christie que ya había sido adaptada en 1974), CHiPs (pregúntenle a sus papás, tiene anuncio de estreno en marzo pero no hemos visto nada hasta ahora), Death Note (versión gringa, tal vez) Halloween (apenas en preproducción, pero de pronto alcanza a este año), World War Z 2 (quien sabe). Las nombramos aquí de una vez porque todas las estamos esperando, tienen mucho potencial y las queremos ver. Estamos ansiosos por ver sus trailers pronto.
Aquellas que se encuentran marcadas con un asterisco * significa que ya fueron estrenadas en algunas partes del mundo y que no sabemos siquiera si serán estrenadas en nuestros países.
Las hemos organizado por categorías pero tenga en cuenta que varias películas pertenecen a más de una así que escogimos la que pensamos mas la identifica.
COMICS / SUPERHEROES
FUTURISTA / ESPACIAL / SCI FI
AVENTURA / FANTASIA
ACCIÓN / AVENTURAS
ANIMACIÓN / FAMILIA
SUSPENSO / TERROR / MISTERIO
REAL / DRAMA / CRECER
---