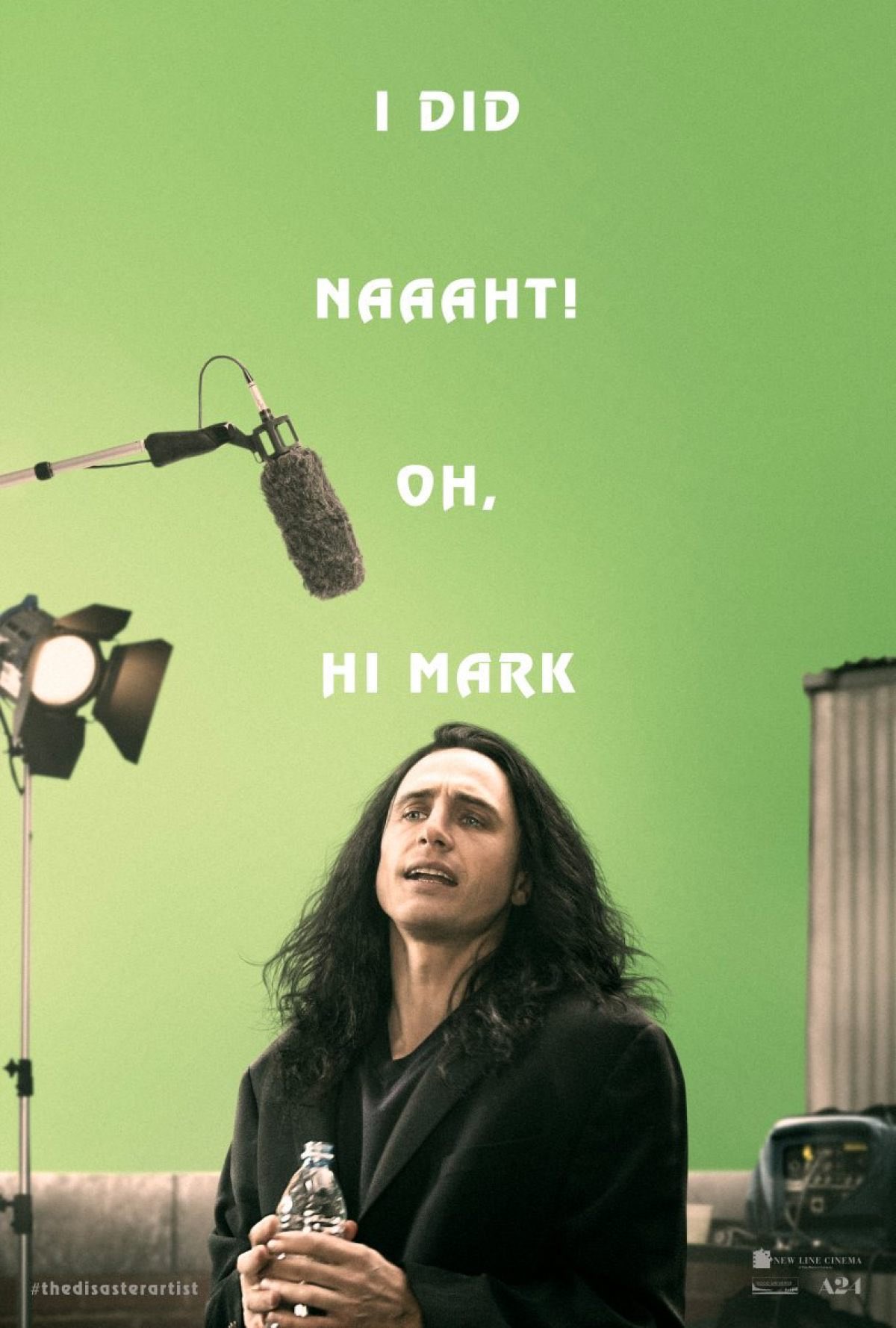 Leatherface
Leatherface es un la precuela de La Masacre en Texas centrada en éste personaje durante su adolescencia cuando escapa junto a otros 3 internos del hospital psiquiátrico y secuestra una enfermera a la que lleva a un viaje infernal.
https://www.youtube.com/watch?v=fAcv8tFRlBY
The Disaster Artist
Una mirada al detrás de cámaras de la grabación de la infame The Room de Tommy Wiseau de 2003. Basada en el libro del mismo nombre de Greg Sestero, quien fue el coprotagonista de la película, donde cuenta las dificultades y curiosidades de la producción y su extraña amistad con Wiseau.
https://www.youtube.com/watch?v=rir1WzZqwxE
Professor Marston & the Wonder Women
Relata la controversia que rodeo la creación de la Mujer Maravilla y como Marston tuvo que lidiar con ello. El doctor William Marston era un Psicólogo de Harvard e inventor que colaboro en la invención del detector de mentiras moderno. Creo y escribió los primeros cómics de la Mujer Maravilla en 1941, que estuvieron influenciados por, la relación polígama que mantenían con su esposa Elizabeth, psicóloga e inventora también y Olive Byrne, una antigua estudiante suya que se convirtió en académica, así como sus ideales feministas que fueron incorporados desde un comienzo. Después de la muerte de Marston, Elizabeth y Olive continuaron conviviendo como pareja y criaron juntas a sus hijos.
https://www.youtube.com/watch?v=r991pr4Fohk
Only The Brave
Está basada en la historia real del equipo "Granite Mountain Hotshots" del departamento de bomberos de Prescott Arizona EEUU y los hechos relacionados al incendio de Yarnell Hill en junio de 2013.
---