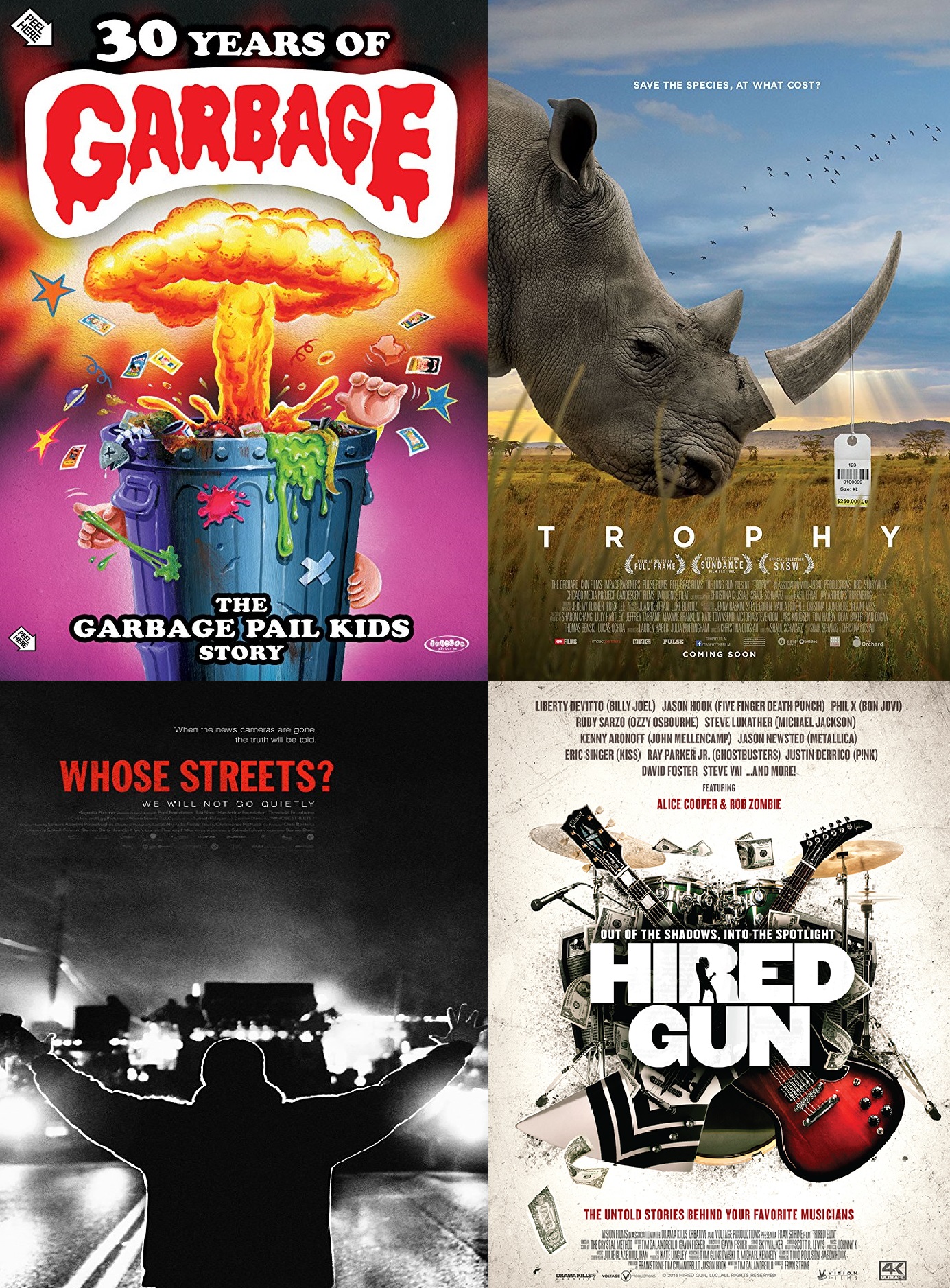 Nuevo recuento documental de trailers que nos conectan con la nostalgia en 30 años de Garbage: la Historia de Garbage Pail Kids, el asombro y admiración por nuestros artistas favoritos desconocidos en Hired Gun e indignación y dolor por la humanidad en Whose Streets? y la naturaleza en Trophy.
30 Years of Garbage: The Garbage Pail Kids Story
En los años 80s un grupo de caricaturistas desconocidos parodiaron una popular muñeca, el producto comercial que resultó, aprovecho y conecto con el espíritu de la juventud de la época, que sentían que con esto le hablaban al asco que sentían por la cultura pop corporativa que les era ofrecida en ese momento.
https://www.youtube.com/watch?v=OzUssbTPbgw
Hired Gun
¿Quiénes son esos músicos que acompañan a las bandas reconocidas en sus tures y grabaciones? No serán Metallica, KISS ni Billy Joel pero aun así son unos maestros de su arte y siguen siendo contratados por ellos.
https://www.youtube.com/watch?v=cIf9qgJbIB0
Whose Streets?
Es una mirada a cómo el asesinato del joven de 18 años, Mike Brown, inspiró a una comunidad a defenderse y dio inicio a un movimiento global.
https://www.youtube.com/watch?v=XBl2-4EaLLs
Trophy
Esta mirada profunda al poderoso mundo de la industria de la cacería "deportiva", cría y conservación de la vida salvaje en los Estados Unidos y África, descifra las complejas consecuencias que trae tratar a los animales como mercancía.
---