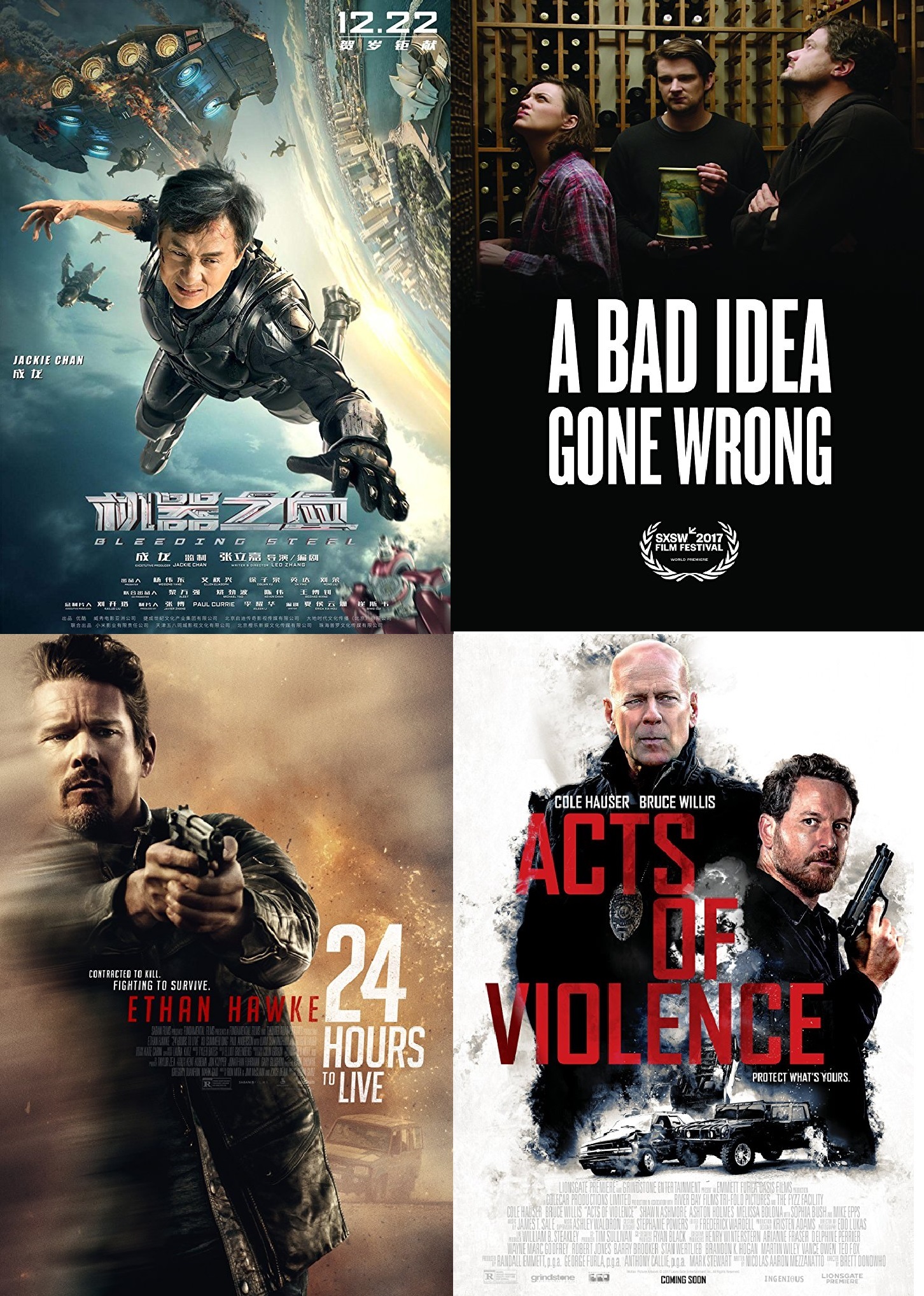 Carreras contra el tiempo, ladrones inútiles y cirugías experimentales en este recuento espinoso.
Acts of Violence
Cuando la prometida de Roman es secuestrada por traficantes de personas, él y sus hermanos ex militares salen en su búsqueda para regresarla a casa antes que que sea muy tarde. Unirán fuerzas con Avery, el policía encargado de estos casos y que lucha contra la corrupción y burocracia mal intencionada en la fuerza.
https://www.youtube.com/watch?v=x8BLluDT-ls
A Bad Idea Gone Wrong
Dos aspirantes a ladrones crean una sorpresiva amistad con una cuidadora de casas cuando se ven atrapados accidentalmente en la casa que entraban a robar.
https://www.youtube.com/watch?v=rFLKpZoTZsY
Bleeding Steel – 机器之血
Jackie Chan interpreta un rudo agente de las fuerzas especiales que buscan proteger una joven de una siniestra pandilla criminal y al mismo tiempo percibe que existe una conexión especial con ella, como si se conocieran de otra vida.
https://www.youtube.com/watch?v=R6vaxxX2taY
24 Hours to Live 
Después de morir en un tiroteo, un mercenario recibe una segunda oportunidad [de 24 horas], a través de una cirugía regenerativa, para buscar la redención.
---