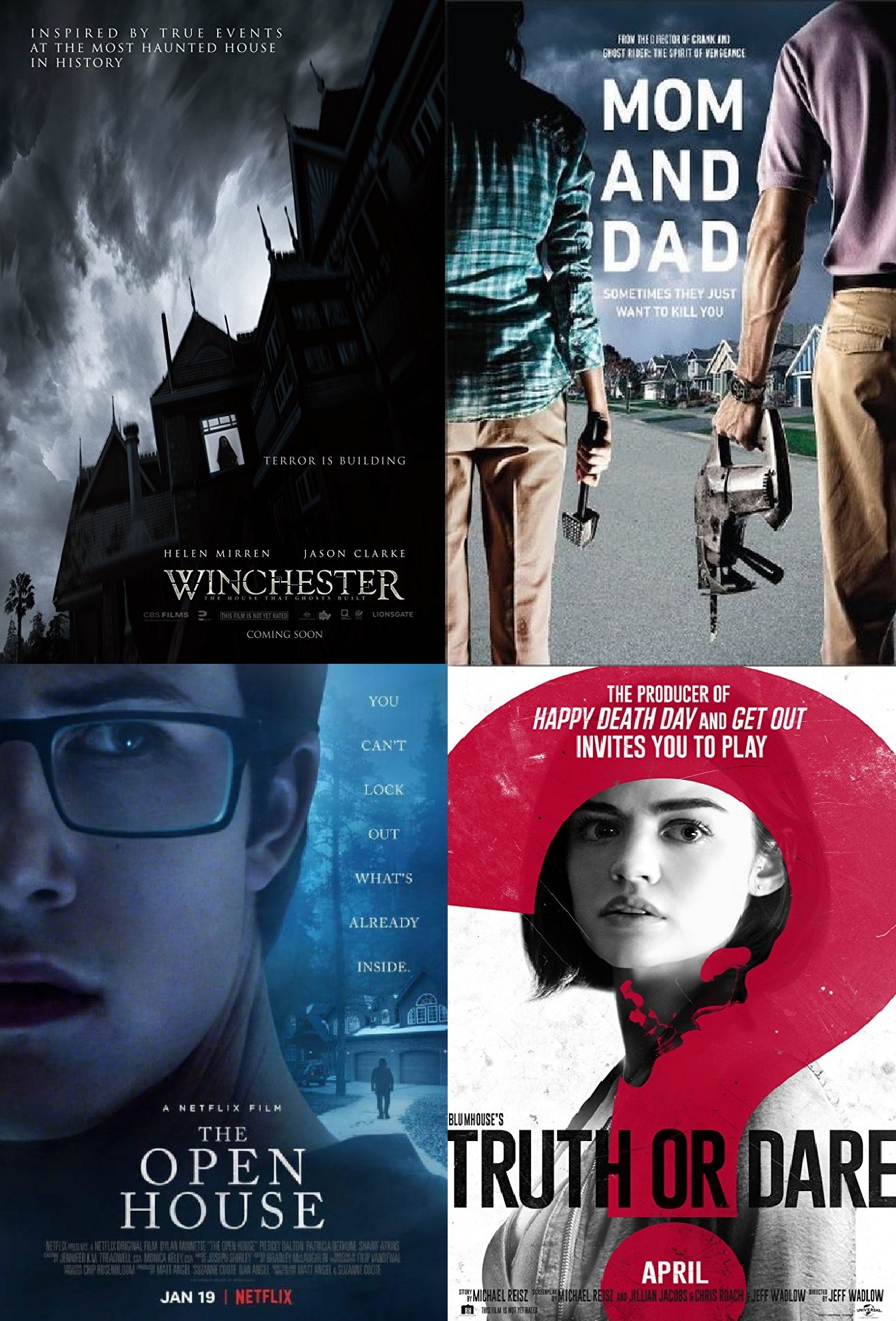 Recuento terrorífico #1
Mansiones embrujadas, padres descontrolados (filicidio), traumas y juegos mortales en este recuento terrorífico #1.
Winchester
La heredera excéntrica del creador de los rifles Winchester cree ser atormentada por los espíritus de las personas asesinadas con estas armas. Tras las muertes de su esposo e hijo decide construir una mansión para alejar estos espíritus, por lo que un psiquiatra es enviado a evaluarla quien no estará preparado para que ella pueda estar en lo cierto.
https://www.youtube.com/watch?v=bITLtXgG8dY
Truth or Dare
Un grupo de universitarios son aterrorizados por una presencia sobrenatural después de ser engañados para participar en un misterioso juego de "truth or dare" verdad o reto/penitencia.
https://www.youtube.com/watch?v=Cgnk3MLw9TM
Mom and Dad
Una joven adolescente y su pequeño hermano tratan de sobrevivir por unas desquiciadas 24 horas durante las cuales una histeria masiva de origen desconocida provoca que los padres se tornen violentos contra sus hijos.
https://www.youtube.com/watch?v=sPVicWnq_BU
The Open House
Un adolescente y su madre se ven asediados por fuerzas siniestras cuando se mudan a una nueva casa.
---