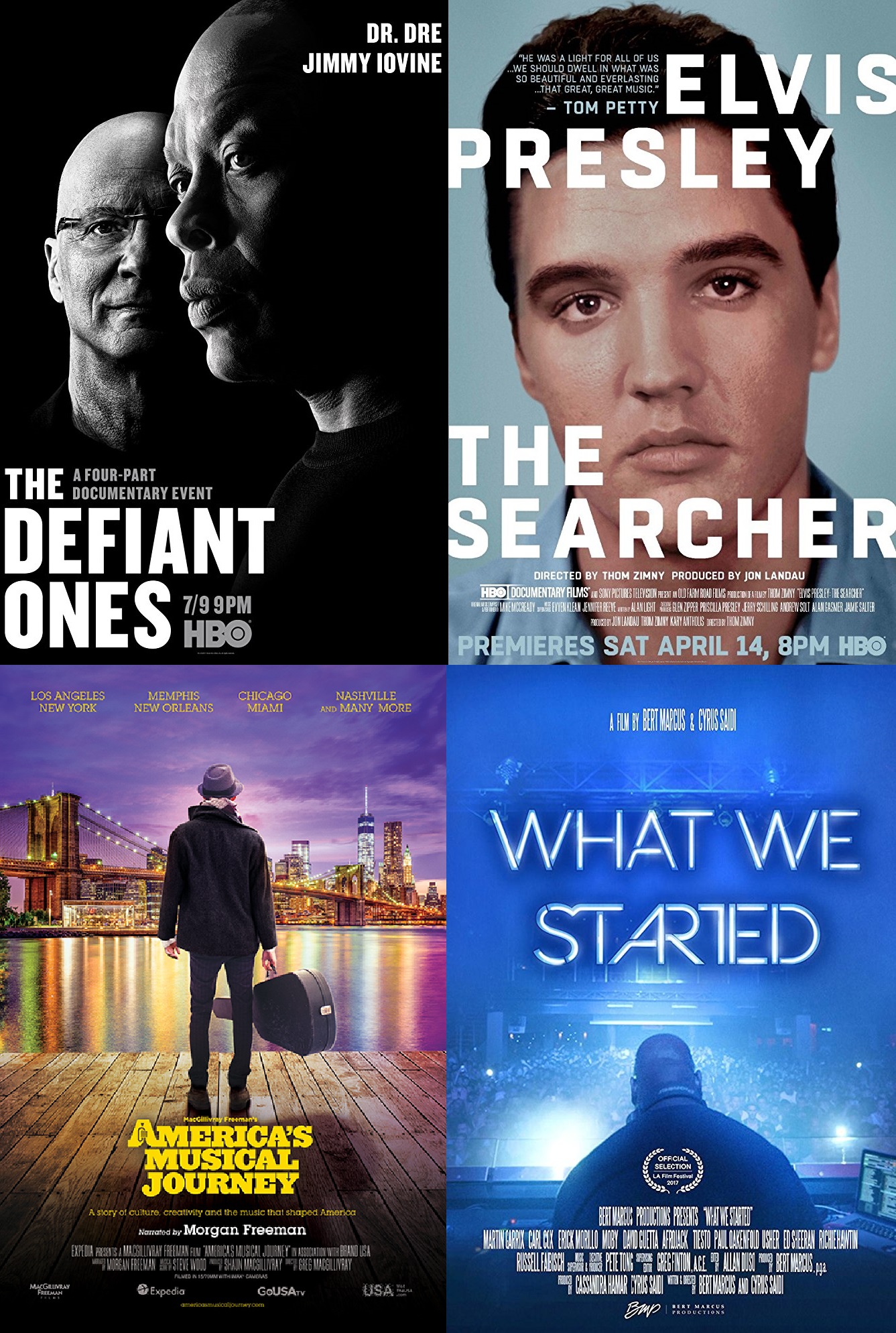 Apartes de la historia de la música pasando por el rock, rap, electrónica y más en este recuento documental #3.
What We Started
Revisa el mundo de la música electrónica dance, proporcionando una mirada de cerca a esta industria ampliamente incomprendida, auto promovida y aislada en su camino al dominio mundial.
https://www.youtube.com/watch?v=FXeANRVTFoM
The Defiant Ones
Cuenta la historia de Iovine y Dr. Dre , su improbable asociación y sorpresivo papel liderando una serie de eventos transformadores de la cultura contemporánea.
https://www.youtube.com/watch?v=xhwAuYcInMQ
Elvis Presley: The Searcher
Se centra en contar la evolución creativa de Elvis desde su niñez hasta las últimas sesiones de grabación que realizo en 1976 en la "Jungle Room" en Graceland.
https://www.youtube.com/watch?v=qULBo4iPV8M
America's Musical Journey
Cuenta una historia sobre como existe una banda sonora de la experiencia musical estadounidense, una que resalta su diversidad y encuentro cultural que culmina en una fusión de sonidos, música e innovación sin precedentes en el mundo.
---