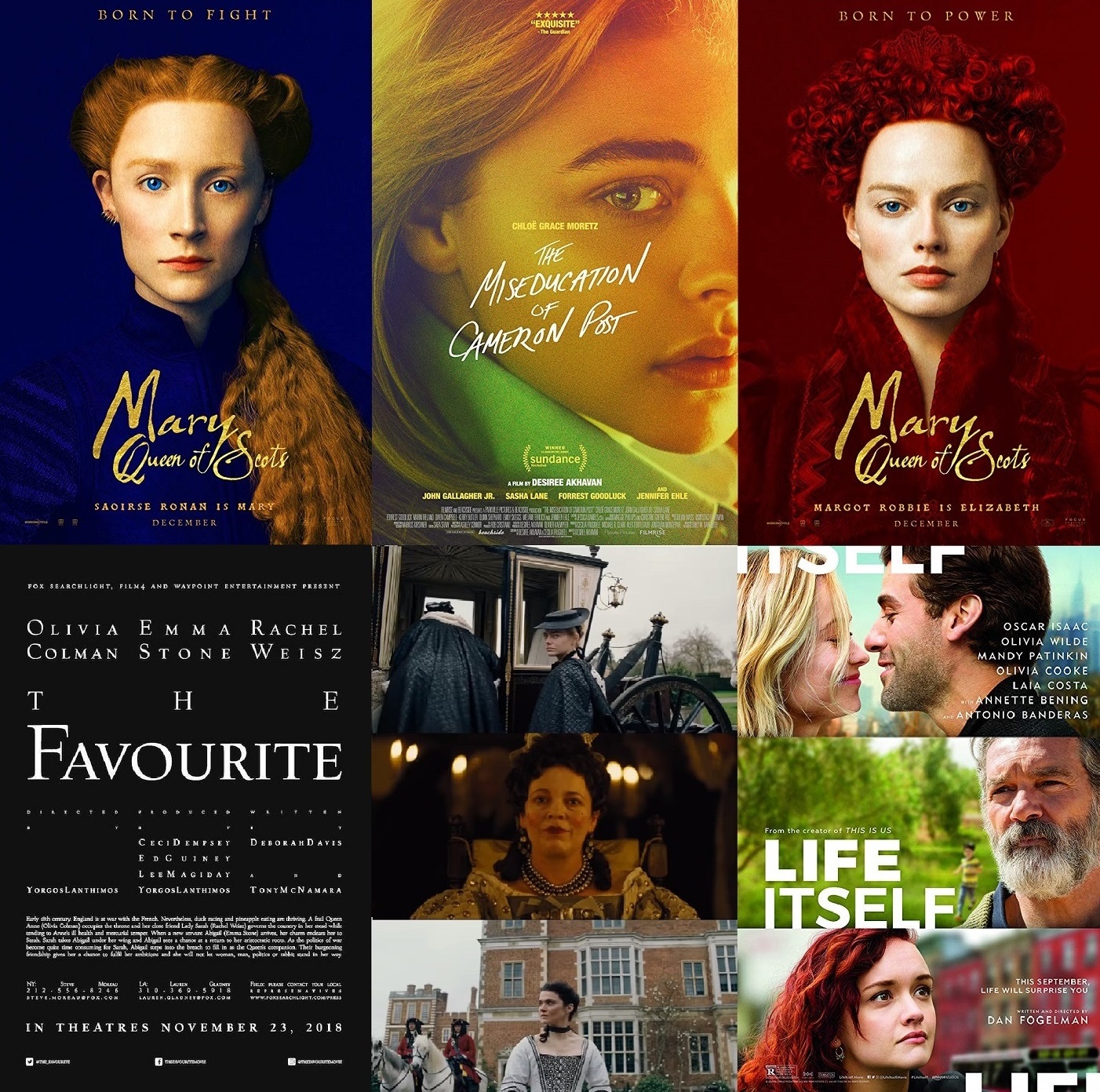 Reinas, envidia, identidad, ignorancia y la vida misma en este recuento emocionante #3.
Mary Queen of Scots
Mary Stuart, Reina de Francia a los 16 y viuda a los 18 se resiste a la presión de volverse a casar y regresa a su nativa Escocia para reclamar su trono legítimo pero esto amenaza la soberanía de Isabel I quien gobierna Escocia e Inglaterra. Gobernantes en un mundo masculino, están decididas a ser más que una imagen y deben decidir cómo se desempeñarán en el juego del matrimonio vs independencia. Las dos jóvenes reinas se contemplan la una a la otra con miedo y fascinación. Ambas cortes se verán amenazados por traiciones, rebelión y conspiraciones que cambiarán el curso de la historia.
https://www.youtube.com/watch?v=T5l8cvuo7IA
The Favourite
A principios del siglo XVIII, en Inglaterra, una frágil reina Ana ocupa el trono pero su amiga íntima Lady Sarah es quien gobierna el país en su lugar. Cuando Abigail llega al servicio de la reina, su encanto conquistará el cariño de Sarah y lo usará para retornar a sus raíces aristócratas encontrando la oportunidad como compañía de la reina al Sarah ser acaparada por la diplomacia y políticas de la guerra.
https://www.youtube.com/watch?v=VhVofFGT6-U
The Miseducation of Cameron Post
En 1993, una joven es obligada por sus acudientes a ingresar a un centro de terapia de conversión gay.
https://www.youtube.com/watch?v=toXBb638n2Y
Life Itself
Personas cuyas vidas se entrelazan ente España y Nueva York en el trascurso de diferentes generaciones.
---