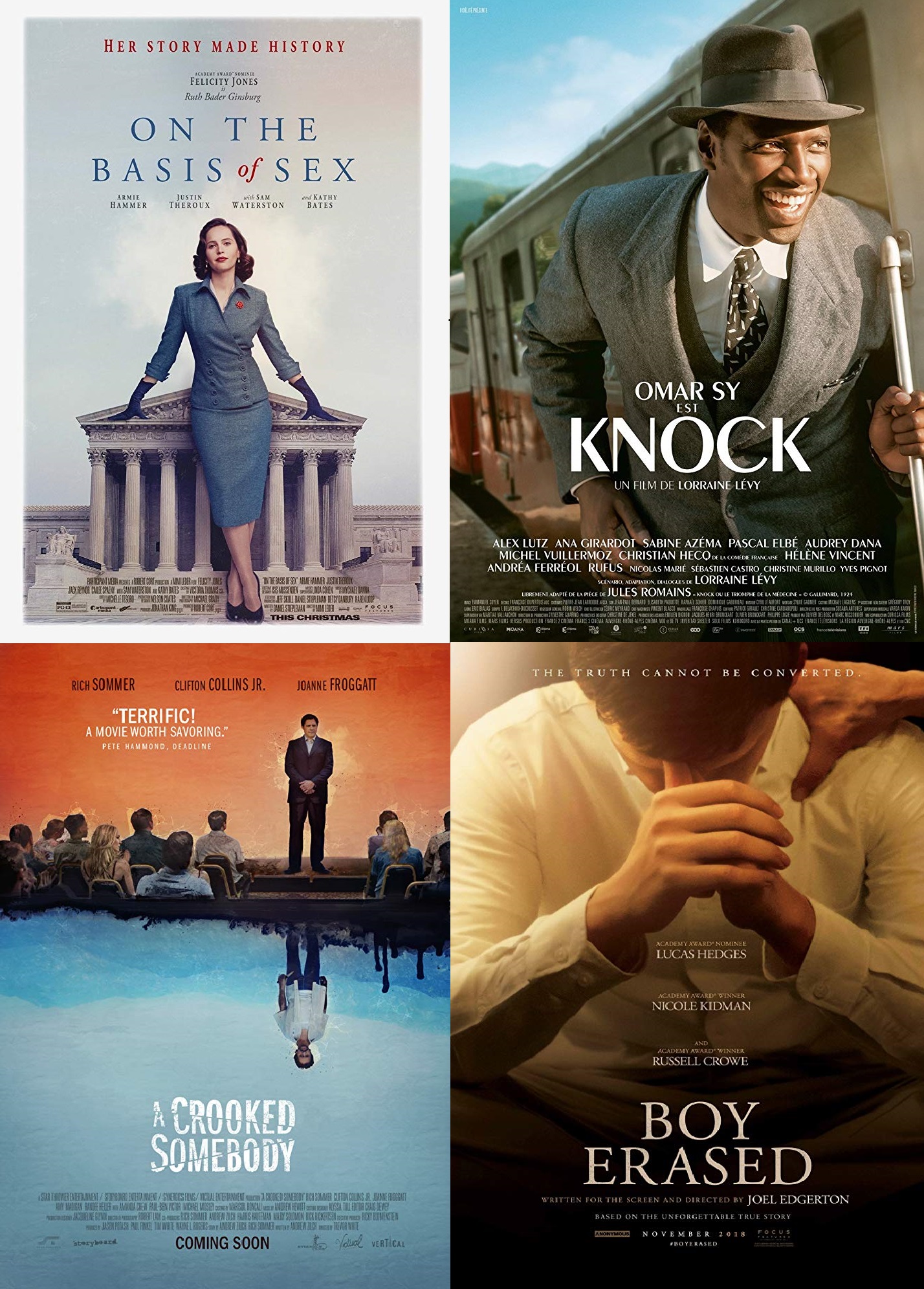 Inspiración, fortaleza, ignorancia y oportunismo en este recuento emocional #3.
On the Basis of Sex
Es la historia de Ruth Bader Ginsburg, su lucha por la igualdad de derechos y los obstáculos que tuvo que superar en la suprema corte de justicia de los Estados Unidos.
https://www.youtube.com/watch?v=y9py35NhDjs
Knock – El Doctor De La Felicidad
"Después de una vida de estafar y engañar, Knock (Omar Sy) decide convertirse en médico al llegar al pequeño pueblo de Saint-Maurice para volverse rico. El único problema es que nadie está enfermo. Por eso, Knock convencerá a cada uno de los habitantes que sufren de algún padecimiento, sea verdadero o falso. Un maestro en el arte de la seducción y de la manipulación, Knock se gana la confianza del pueblo y está a punto de alcanzar sus fines, cuando un oscuro personaje de su pasado llega a complicar sus planes." Sinopsis oficial.
https://www.youtube.com/watch?v=VzF1d6EDLKY
Boy Erased
El hijo de un predicador es forzado a participar de un programa de conversión gay patrocinado por la congregación.
https://www.youtube.com/watch?v=-EYO6waN6TY
A Crooked Somebody
Un psíquico que busca atraer atención es secuestrado e intenta usar la situación para catapultar su popularidad.
---