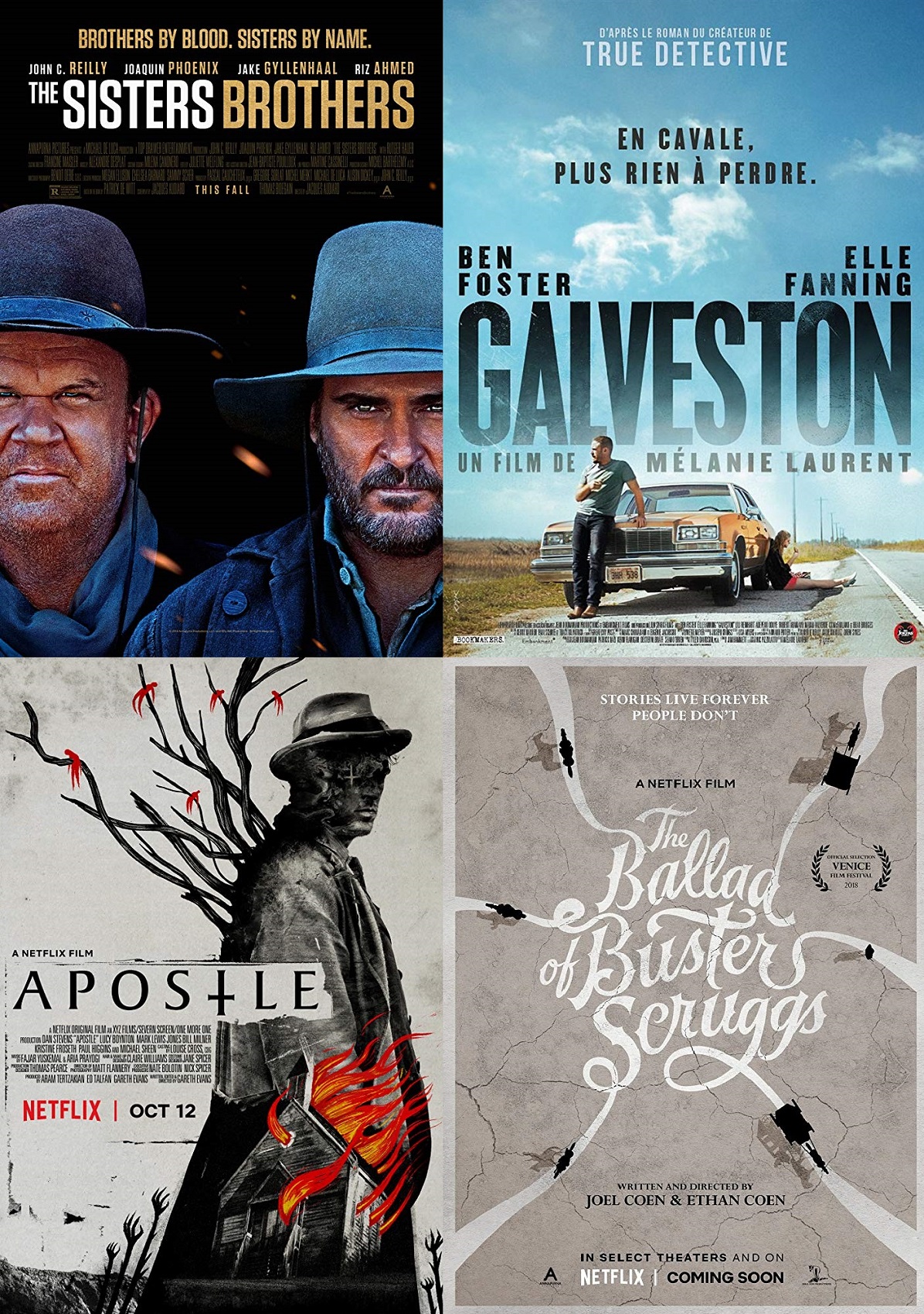 Criminales, cultos, medio oeste y retaliación en este recuento hostil #10.
Galveston
Después de escapar de una trampa, un moribundo asesino a sueldo regresa a Galveston, el pueblo en que nació, para planear su venganza.
https://www.youtube.com/watch?v=Hfdxq5eLrxM
The Sisters Brothers
Adaptación de la novela del mismo nombre. En Oregon durante los 1850s, un infame dúo de asesinos, los hermanos "Sisters" (hermanas) Eli y Charlie, son contratados para perseguir un buscador de oro (¿pirquinero?) que le robo a su jefe.
https://www.youtube.com/watch?v=pShK7n9fY_Q
La Balada de Buster Scruggs – The Ballad of Buster Scruggs
"La balada de Buster Scruggs es una antología wéstern que se compone de seis relatos sobre la frontera norteamericana, contados a través de las voces únicas e incomparables de Joel y Ethan Coen. Ambientados en el viejo Oeste, cada uno de los seis capítulos de la película narra una historia distinta". Sinopsis oficial.
https://www.youtube.com/watch?v=JBolJ2j_oUc
Apóstol – Apostle
Un hombre busca rescatar a su hermana que ha sido raptada por un culto religioso.
---