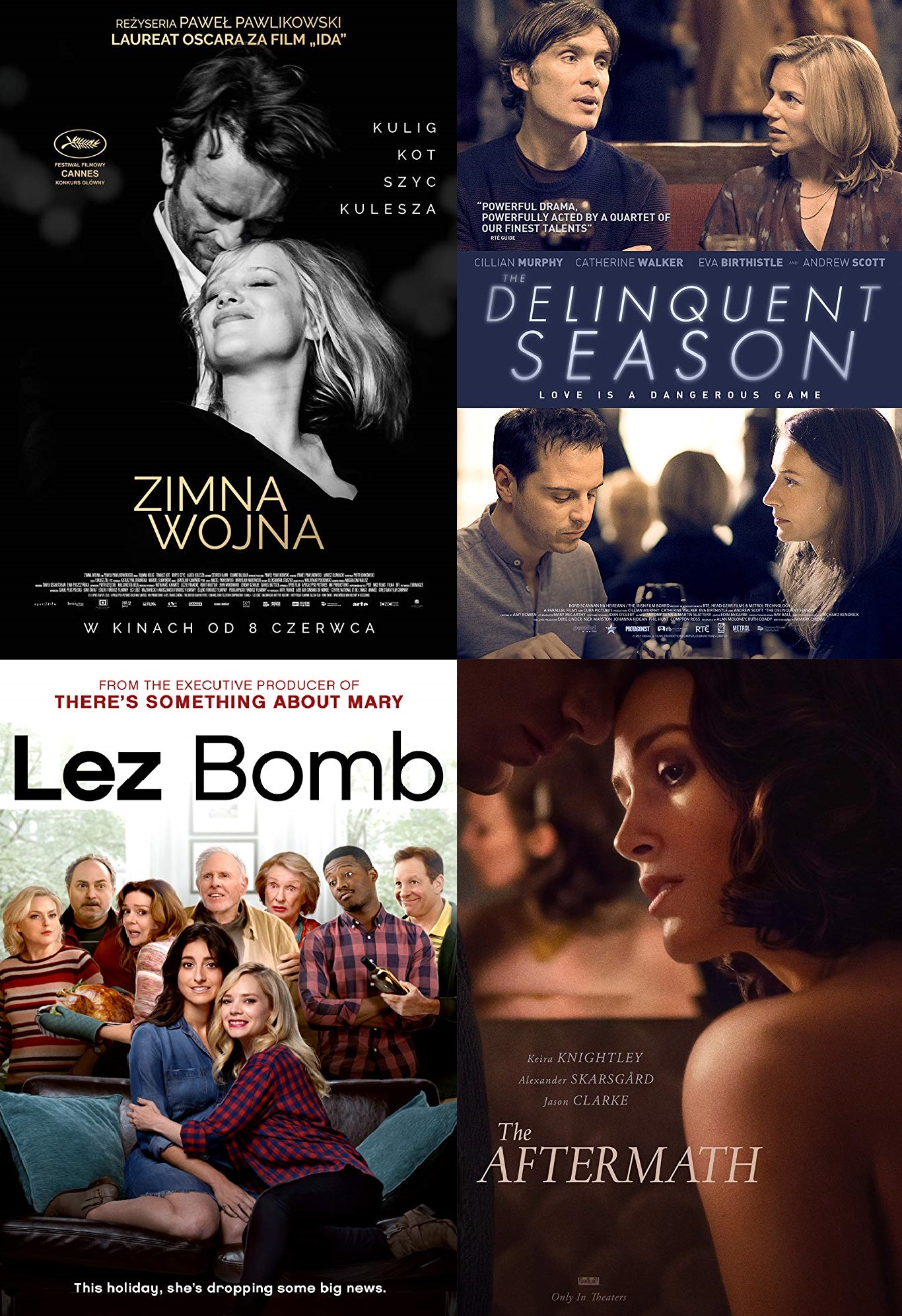 Apariencias, guerra, destino e identidad en este recuento romántico #8.
The Delinquent Season
Dos parejas aparentan una vida perfecta hasta que las grietas empiezan a aparecer entre ellos.
https://www.youtube.com/watch?v=tORFUgLIS_c
Zimna wojna – Cold War
Una historia de amor, ambientada en los años 50 durante la guerra fría, entre dos personas de procedencias y temperamentos diferentes que son totalmente incompatibles pero que el destino mantiene unidos.
https://www.youtube.com/watch?v=mdtQ_b452As
The Aftermath
Poco después de terminada la segunda guerra mundial, un coronel británico y su esposa son enviados a Hamburgo para la reconstrucción de la ciudad, pero las tensiones se elevaran con la convivencia junto al Alemán a quien pertenecía la casa en la que ahora todos habitan.
https://www.youtube.com/watch?v=Rc3e0m6SpXo
Lez Bomb
Una joven lleva a su novia para finalmente contar y presentarla a sus padres en el día de acción de gracias pero sus esfuerzos son arruinados por la llegada inesperada de su compañero de cuarto.
---