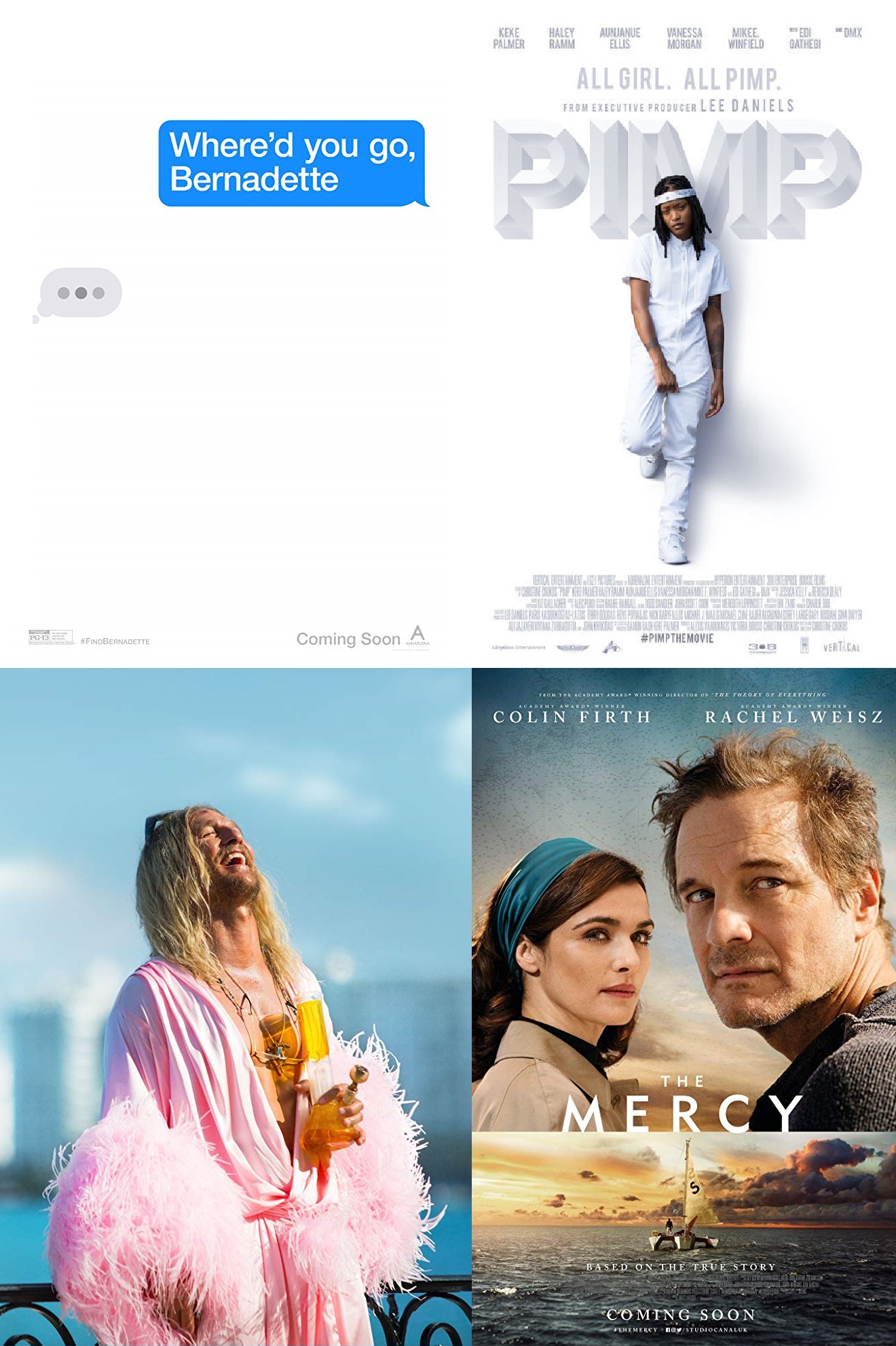 Mentiras para sobrevivir, escapar y continuar en este recuento emocional #6.
The Beach Bum
Moondog, un vagabundo drogadicto, vive su vida bajo sus propias reglas. Es protagonizada por: Matthew McConaughey.
Pimp
Es la lucha de una joven proxeneta llamada Wednesday (Miércoles) que crece aprendiendo el negocio de su padre. Cuando el muere, ella debe encargarse de su madre prostituta y su novia Nikki.
The Mercy
Basada en el intento desastroso del aficionado al velerismo (navegar con vela) Donald Crowhurst por ganar la carrera "Golden Globe Race" en 1968 que termina cobrándole una escandalosa cuenta al atravesar el mundo por mar solo.
Where'd You Go, Bernadette
Luego que una madre llevada por la ansiedad desaparece, su hija de 15 años hace todo lo posible para rastrearla, descubriendo su problemático pasado en el proceso.
---