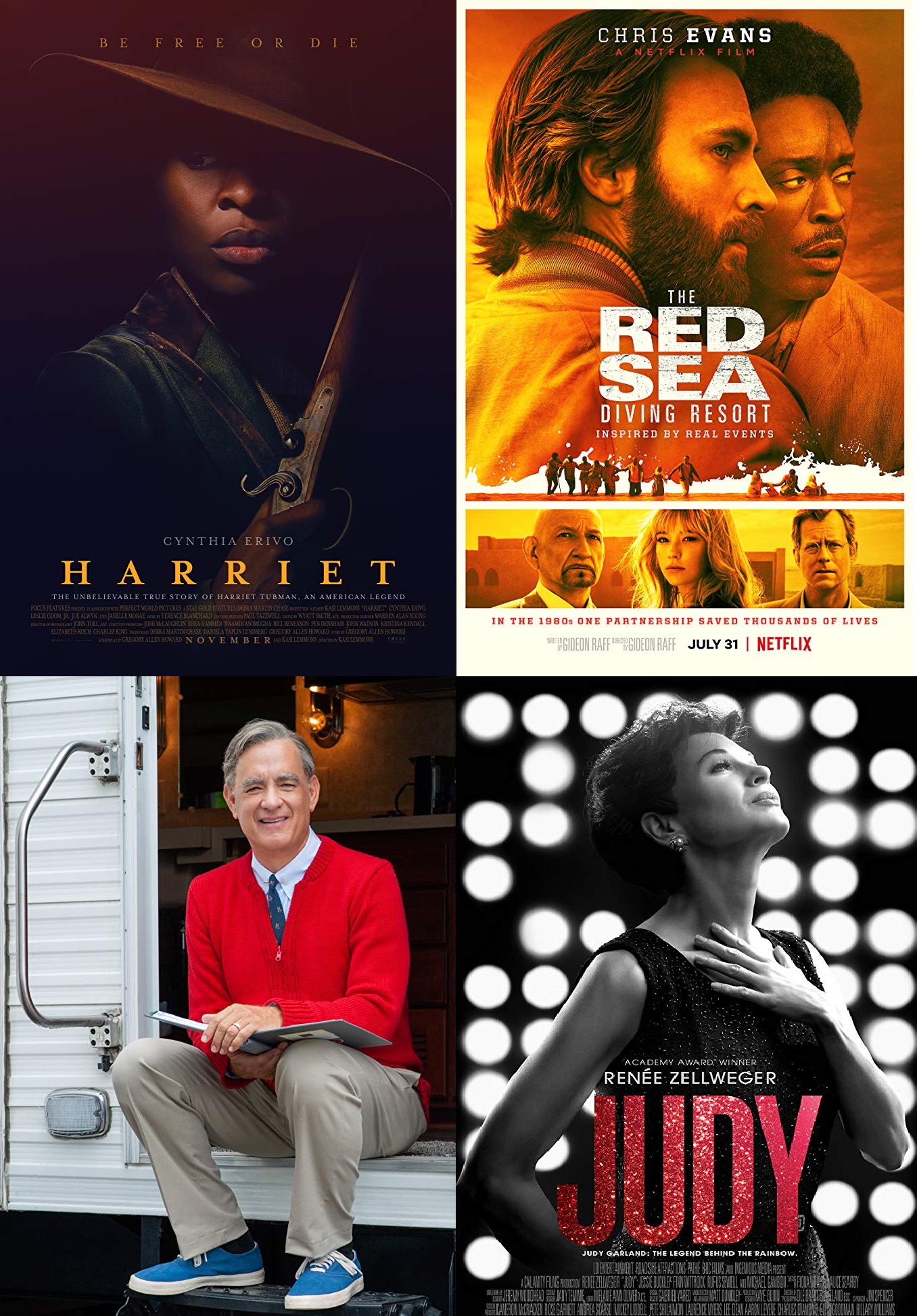 Libertad, solidaridad, amistad y recordación en este recuento real #6.
A Beautiful Day in the Neighborhood
Basada en la historia real sobre la amistad entre Fred Rogers y el periodista Tom Junod.
Harriet
Basada en la vida de la icónica luchadora por la libertad, Harriet Tubman, su escape de la esclavitud y las misiones con el ferrocarril subterraneo o "The Underground Railroad" para la liberación de docenas de esclavos hacia el norte.
Judy
La legendaria Judy Garland llega a Londres en el invierno de 1968 para presentarse en una serie de conciertos.
The Red Sea Diving Resort – Operación Hermanos
"Inspirada en hechos reales, cuenta la increíble historia de un grupo de agentes internacionales y etíopes intrépidos que usaron un complejo turístico abandonado en Sudán como fachada para trasladar a miles de refugiados a Israel a principios de los ochenta. El carismático Ari Levinson (Chris Evans) y un valiente lugareño llamado Kabede Bimro (Michael Kenneth Williams) encabezaron el equipo encubierto que llevó a cabo esta asombrosa hazaña". Sinopsis Oficial.
---