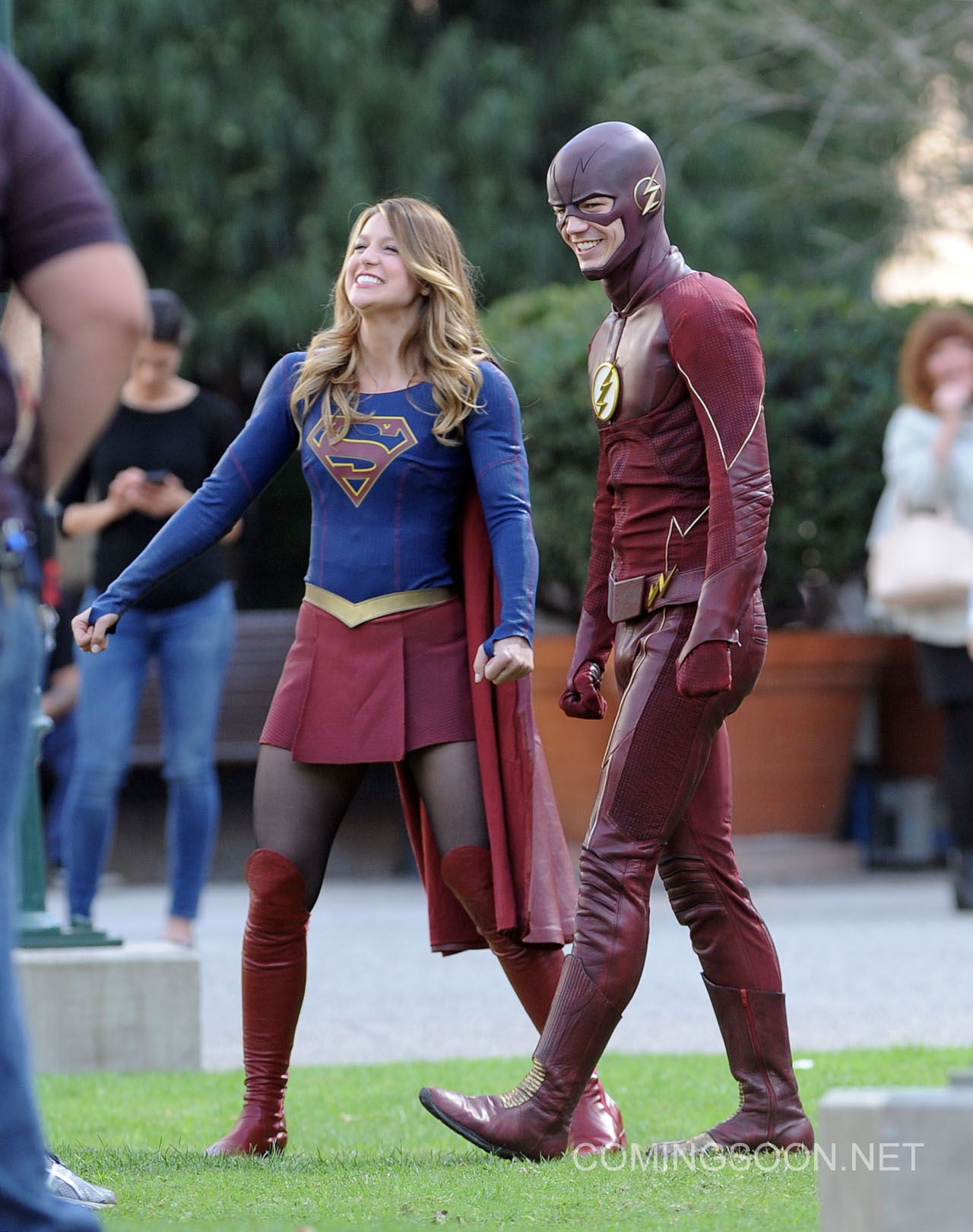 Episodio musical de Flash y Supergirl
https://www.youtube.com/watch?v=usdHfWHwUeg
Flash y Supergirl se vuelven a cruzar y esta vez el episodio, titulado "Duet" (Dueto), será un musical que introduce al villano "Music Master". Grant  Gustin (Barry Allen/Flash) y Melissa Benoist (Kara/Supergirl) no son extraños a este tipo de formato pues los dos participaron en Glee así como Darren Criss quien interpreta al villano.
https://www.youtube.com/watch?v=JxMCFkVZU0k
La sorpresa la dan Benj Pasek y Justin Paul escritores de la letra de City of Stars, canción ganadora en los más recientes Golden Globes, que aparece en la película La La Land. Pues han creado una pieza original que Grant Gustin interpretará llamada "Runnin' Home to You".
https://www.youtube.com/watch?v=cZAw8qxn0ZE
Adicionalmente se supo que hay una canción titulada "Superfriends" o Superamigos compuesta por Rachel Bloom y Tom Root, los dos parte del equipo creativo de la serie Crazy Ex-Girlgriend que a juzgar por el título y su trabajo previo se puede esperar una combinación de hilaridad y ridiculez.
https://www.youtube.com/watch?v=UhzN7SfnNeY
El episodio sale al aire el 21 de marzo en Estados Unidos y en Latinoamérica Flash y Supergirl se trasmiten por Warner Channel.
A propósito de Supergirl
Se supo que Teri Hatcher quien protagonizo la serie de los 90 Luisa y Clarck: Las Aventuras de Superman, hará una aparición como villana recurrente en Supergirl. Uniéndose así a la lista de apariciones nostálgicas con Dean Cain, Superman en la misma serie, Helen Slater, Supergirl en la película de los 80, Linda Carter, La Mujer Maravilla en los 70, y Laura Vandervoort, Supergirl en Smallville.
https://www.youtube.com/watch?v=5-N3o1IAxFc
---