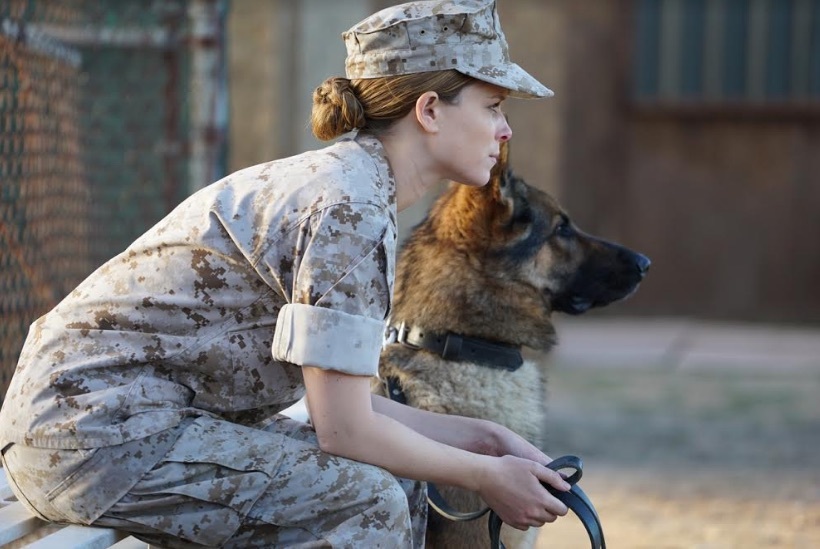 THE LAST FACE
Wren (Charlize Theron) es la directora de una agencia de ayuda internacional en África, Miguel (Javier Bardem) es un doctor que se pone en peligro para socorrer a las víctimas en medio de una revolución político-social. Al conocerse en Liberia inician un romance. Juntos enfrentaran duras decisiones  alrededor del humanitarismo y la vida entre disturbios civiles.
https://www.youtube.com/watch?v=aYLK9n_yp_g
MEGAN LEAVEY
Basada en la historia real del cabo de la marina Megan Leavey, que durante el despliegue en Iraq creo un fuerte lazo con Rex un perro de combate antiexplosivos. Juntos completaron más de 100 misiones y salvaron muchas vidas hasta que la explosión de un artefacto explosivo improvisado los hiere, dándole un giro a sus vidas que los pone a prueba. (Es un drama, sus mentes no cambian de cuerpos, sólo por si es confuso, reitero, es una historia real)
https://www.youtube.com/watch?v=ITNgeXVvJT0
THE IMMORTAL LIFE OF HENRIETTA LACKS
Basada en hechos reales, HEnrietta LAcks es una mujer afroamericana que se convirtió involuntariamente en pionera de avances médicos cuando sus células fueron usadas para crear el primer linaje celular de Células inmortales o Células HELA (que pueden cultivarse en un laboratorio constantemente) a principios de los años 50s.
https://www.youtube.com/watch?v=FaFJya7FVSM
THE WIZARD OF LIES
Historia basada en los hechos que rodearon a Bernie Madoff y su estafa del Esquema Ponzi.
---