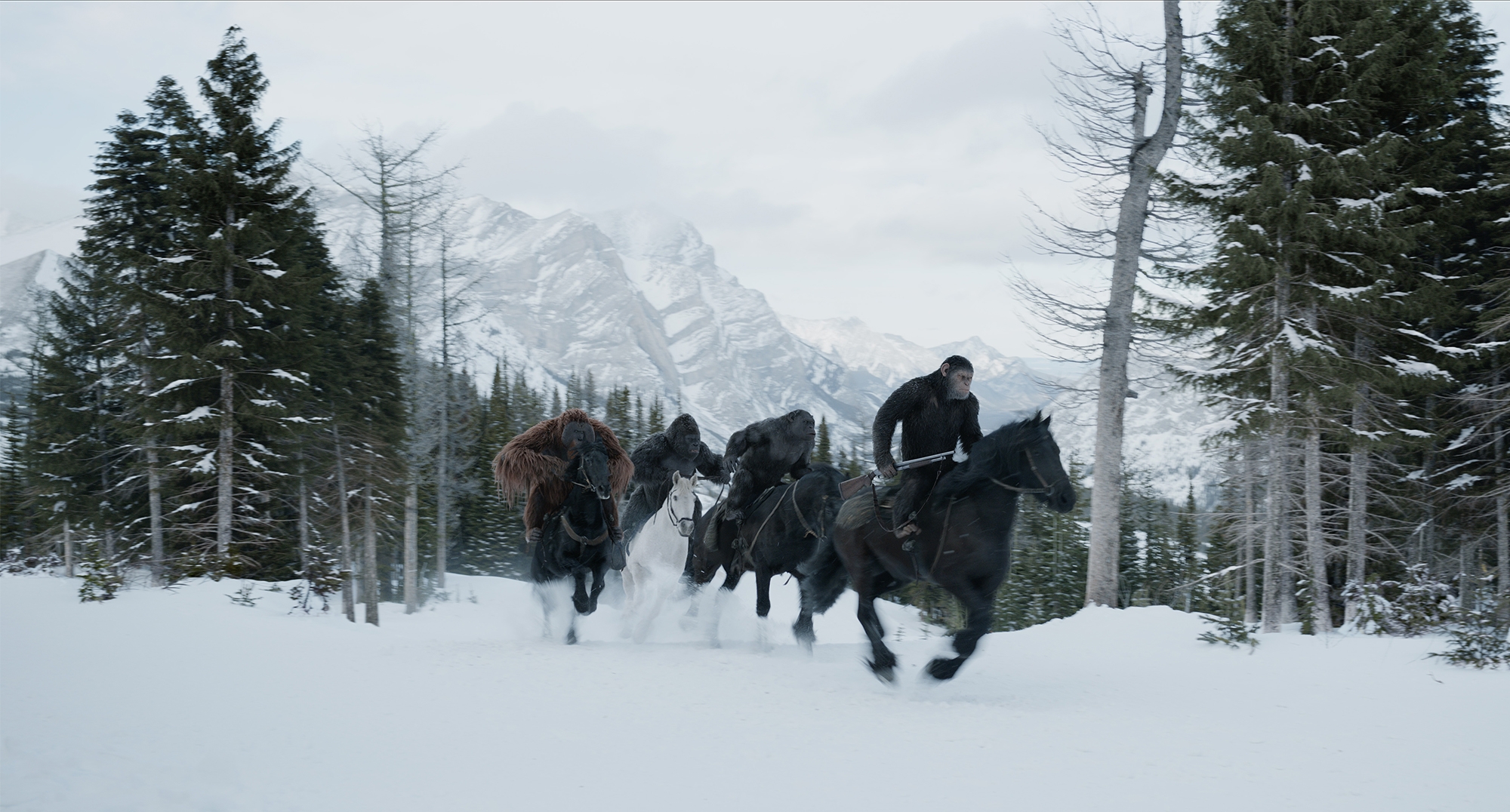 War for the Planet of the Apes – Planeta de los Simios: La Guerra
Cesar y los simios son forzados a entrar en conflicto con un ejército de humanos liderados por un ruin coronel. Después de tantas perdidas que han sufrido, Cesar lucha con lo más oscuro de su instinto y emprende una marcha para vengar a su especie. Cuando su viaje finalmente lo lleva a encontrarse cara a cara con el coronel en un enfrentamiento épico que determinará el destino de las dos especies y el futuro del planeta.
https://www.youtube.com/watch?v=dMvNWt0SPoc
https://www.youtube.com/watch?v=iiWpvX8kiEE
Transformers: El Último Caballero
Los humanos y transfomers están en guerra, Optimus Prime se ha ido y la llave para salvar el futuro se encuentra en los secretos del pasado, en la historia oculta de los Transformers en la tierra.
https://www.youtube.com/watch?v=qmxeLtg-YEg
Atomic Blonde
Protagonizada por Charlize Theron y dirigida por David Leitch. Lorraine Broughton es una agente del MI6 enviada a Berlín durante la "Guerra Fría" para investigar el asesinato de un compañero agente y recuperar una lista de agentes dobles.
https://www.youtube.com/watch?v=pXCCBeuMWLo
Baywatch: Guardianes de la Bahía
Promocional con Michael Phelps. Dos prospectos (improbables) de salvavidas, compiten por un puesto junto a los primorosos cuerpos que patrullan por una de las playas de California.
https://www.youtube.com/watch?v=3KI_Mn5QOms
https://www.youtube.com/watch?v=X8S3stQnyOk
The Mummy – La Momia
Una princesa ancestral es despertada de su cripta oculta bajo el desierto y trae con ella el odio que ha acumulado por milenios y terrores que desafían la comprensión humana.
https://www.youtube.com/watch?v=lh0bPjiKQJI
---