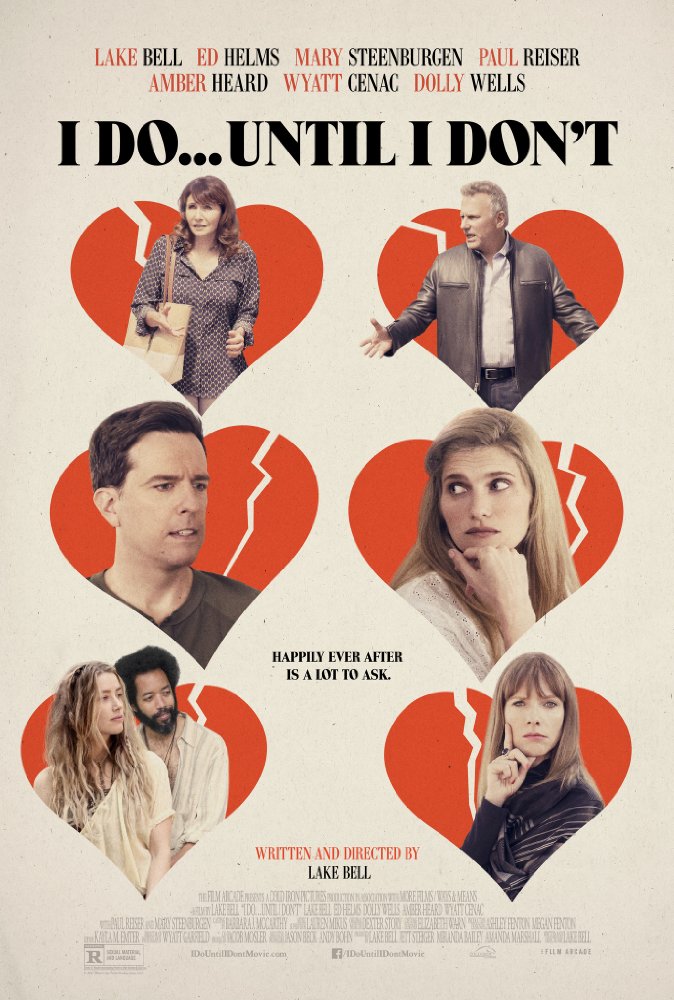 Breathe
Basada en una historia real, Robin tiene toda su vida por delante, es aventurero y carismático pero mientras estaba en africa queda paralizado debido al polio. Diana su esposa, en contra de todas las indicaciones, se lo lleva del hospital a su casa donde su devoción y sagaz determinación trascienden esa incapacidad. Juntos se niegan a ser prisioneros del sufrimiento, deslumbrando a los demás con su humor, coraje y gusto por vivir.
https://www.youtube.com/watch?v=dqpfdS0SkZs
The Last Face
Wren (Charlize Theron) es la directora de una agencia de ayuda internacional en África, Miguel (Javier Bardem) es un doctor que se pone en peligro para socorrer a las víctimas en medio de una revolución político-social. Al conocerse en Liberia inician un romance. Juntos enfrentaran duras decisiones  alrededor del humanitarismo y la vida entre disturbios civiles.
https://www.youtube.com/watch?v=u-mv0xaYIb0
I Do… Until I Don't
Una comedia sobre el sentido y propósito del matrimonio, en la que tres parejas se ven envueltas en la búsqueda de un cineasta por poner a prueba la teoría que éste no debe durar más de 7 años.
https://www.youtube.com/watch?v=AJiud-ngt54
Person to Person
Sigue a un grupo de personajes en Nueva York abordando sus relaciones personales e inesperados problemas durante el transcurso de un día.
---