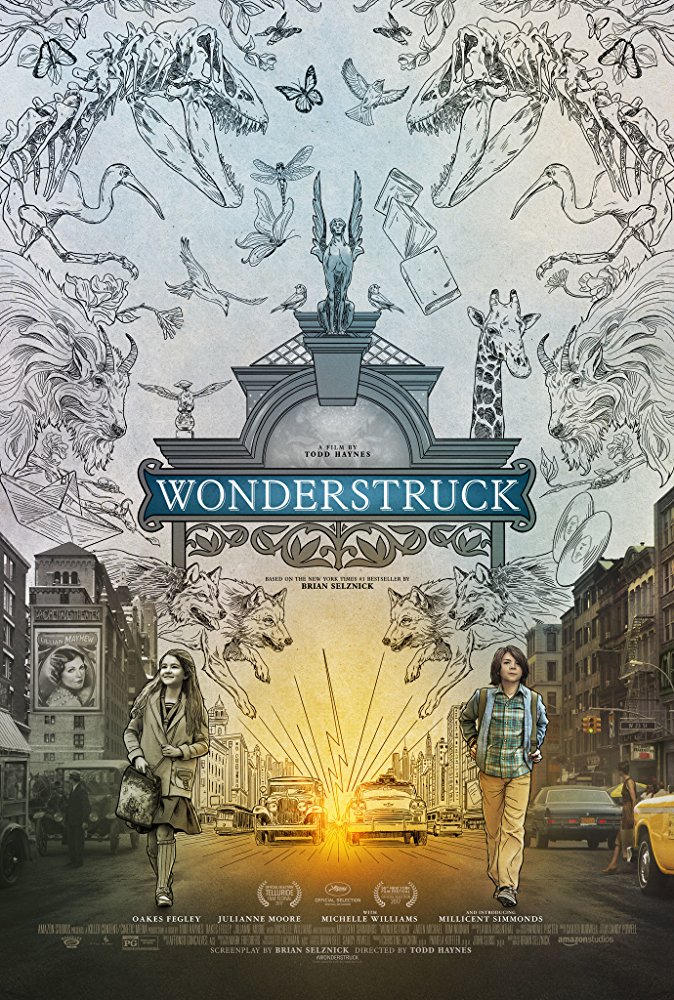 Wonderstruck
Cuenta la historia de un niño en el medio oeste estadounidense simultánea a la de una niña 50 años atrás en Nueva York mientras los dos buscan la misma misteriosa conexión. Dirigida por Todd Haynes.
https://www.youtube.com/watch?v=n207k52C3DM
Breathe
Basada en una historia real, Robin tiene toda su vida por delante, es aventurero y carismático pero mientras estaba en África queda paralizado debido al polio. Diana su esposa, en contra de todas las indicaciones, se lo lleva del hospital a su casa donde su devoción y sagaz determinación trascienden esa incapacidad. Juntos se niegan a ser prisioneros del sufrimiento, deslumbrando a los demás con su humor, coraje y gusto por vivir.
https://www.youtube.com/watch?v=p_jkzu7ggjk
Only the Brave
Está basada en la historia real del equipo "Granite Mountain Hotshots" del departamento de bomberos de Prescott Arizona EEUU y los hechos relacionados al incendio de Yarnell Hill en junio de 2013.
https://www.youtube.com/watch?v=xkDqrANGSZ8
The Light of the Moon
Bonnie es asaltada sexualmente cuando regresa en la noche a su hogar en Brooklyn después de salir con sus amigos. Inicialmente trata de esconderlo de su novio y cuando él lo descubre ella trata de restarle importancia y volver a la normalidad pero retomar su vida será mucho más difícil de lo esperado, por lo menos no, hasta que pueda confrontar la realidad y deje de culparse a sí misma.
---