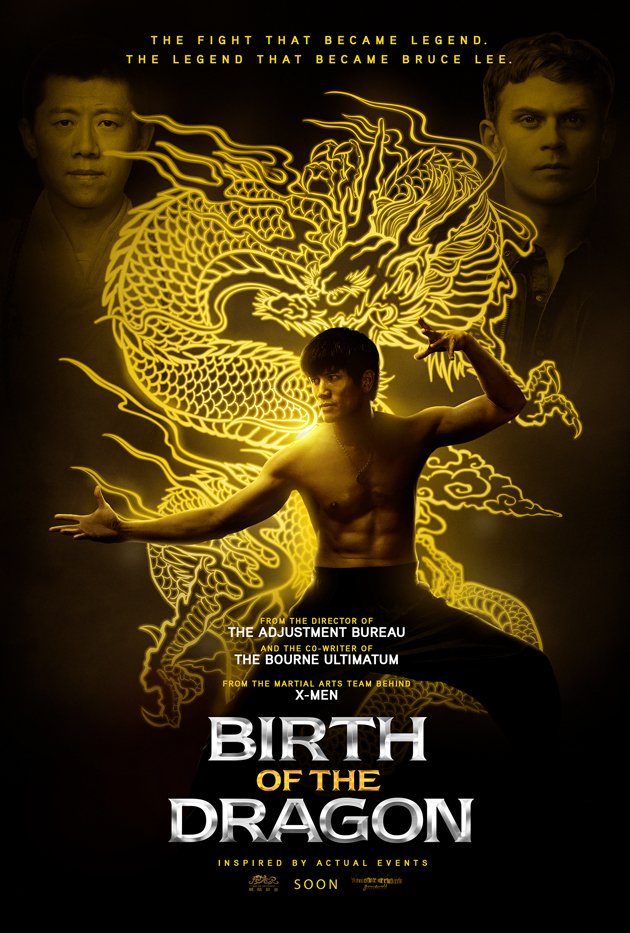 Nuevo recuento de trailers de Birth of the Dragon, una historia sobre Bruce Lee, Goon Last of the Enforcers segunda parte sobre este personaje del Hockey, A Taxi Driver, una mirada a la historia de Corea y She Makes Comics, documental sobre el papel de las mujeres en la industria de los cómics.
Birth of the Dragon  
Es una interpretación de los hechos alrededor de la pelea que se dio entre Bruce Lee y el maestro de Kung Fu Wong Jack Man, cuando el primero fue fuertemente criticado por enseñar artes marciales a personas de origen caucásico.
https://www.youtube.com/watch?v=rIlGZ4n9dSE
Goon: Last of the Enforcers
Nuevo trailer de esta segunda parte. Un jugador de hockey plagado de lesiones se enfrenta con la posibilidad de retirarse cuando un nuevo jugador desafía su estatus como el mejor "ejecutor" de su liga.
https://www.youtube.com/watch?v=PLPOjo83d0k
A Taxi Driver – 택시 운전사 [Taeksi Woonjunsa] – Taxista
Basada en la historia real del reportero alemán Jürgen Hinzpeter y el taxista coreano Kim Sa-Bok, donde este taxista ayuda al reportero a cubrir las revueltas (masacre) de Gwangjun que transcurrieron del 18 a 27 de mayo de 1980 en Corea del Sur.
https://www.youtube.com/watch?v=bB7z4Xn5oNA
She Makes Comics
Este documental es sobre el importante papel de la mujer en la industria de los comics. Incluye entrevistas con Kelly Sue DeConnick, Karen Berger y Jenette Kahn.
---