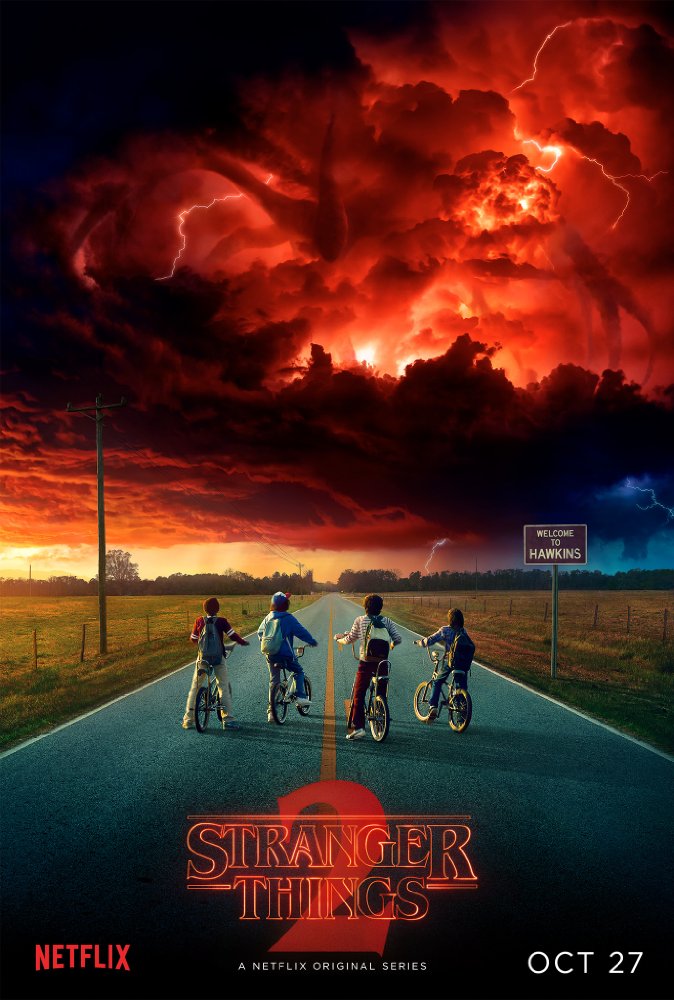 Estos son algunos de los próximos estrenos más esperados en Netflix en las siguientes semanas [meses].
Stranger Things 2
Segunda temporada de esta serie ambientada en los años ochenta. Once, Mike, Will, Dustin y Lucas regresan para enfrentar los peligros de la otra dimensión.
https://www.youtube.com/watch?v=fowlN0aWPQw
Jim & Andy The Great Beyond
A behind-the-scenes look at how Jim Carrey adopted the persona of idiosyncratic comedian Andy Kaufman on the set of Man on the Moon (1999).
https://www.youtube.com/watch?v=kB15UFO5ebA
Marvel – The Punisher
Frank Castle, conocido por toda Nueva York como The Punisher, se dispone a descubrir la verdad oculta tras las injusticias que dañaron más que tan solo a su familia.
https://www.youtube.com/watch?v=2tJd62zGooE
Bright: Ward y Jakoby
En un presente alternativo donde se convive con criaturas mágicas, dos policías de Los Ángeles se involucran en una lucha territorial. Protagonizada por Will Smith.
---