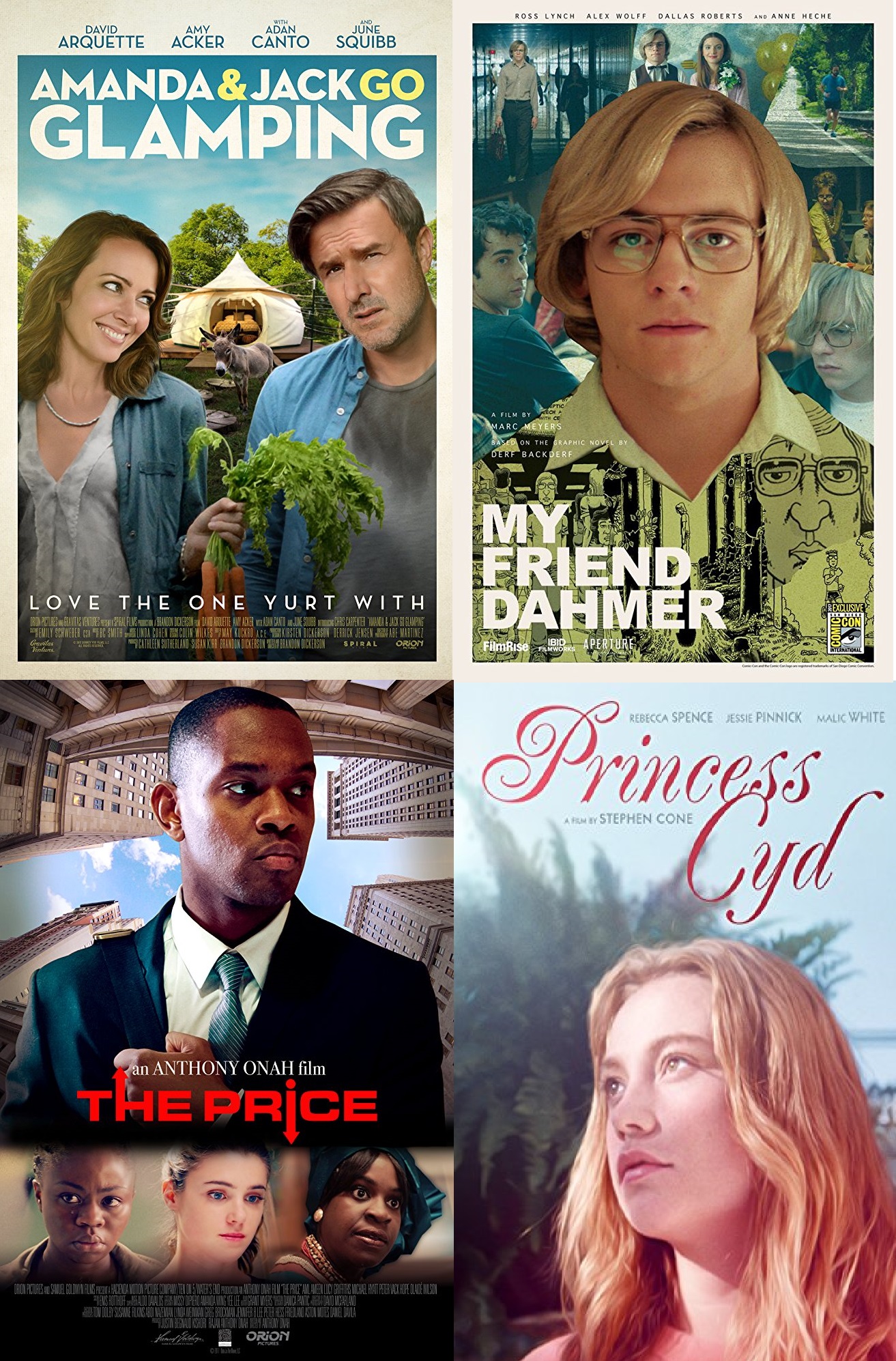 Nuevo recuento de autodescubrimiento: amores y desamores o psicópatas y ladrones.
Amanda and Jack Go Glamping 
Con su matrimonio y carrera contra las cuerdas, Jack Spencer un desmotivado autor viaja con su esposa Amanda a un retiro privado de glamping (camping glamuroso) pera reencender la llama. Pero debido a un problema de doble reserva su retiro será todo menos privado.
https://www.youtube.com/watch?v=iSmsM8XWtfc
Princess Cyd
Una joven visita a su tía en Chicago para el verano y se enamora de otra chica.
https://www.youtube.com/watch?v=vMHPnO1polw
The Price 
Sevi un joven de 24 años de descendencia nigeriana que trabaja en Wall Street es descubierto usando información privilegiada y al derrumbarse su mundo se verá forzado a confrontar sus turbulentas relaciones.
https://www.youtube.com/watch?v=IL7HUwQSDjU
My Friend Dahmer
Jeffrey Dahmer se enfrenta a las dificultades de la vida de un adolescente pero lentamente se va transformando al extremo de poder convertirse en un asesino serial.
---