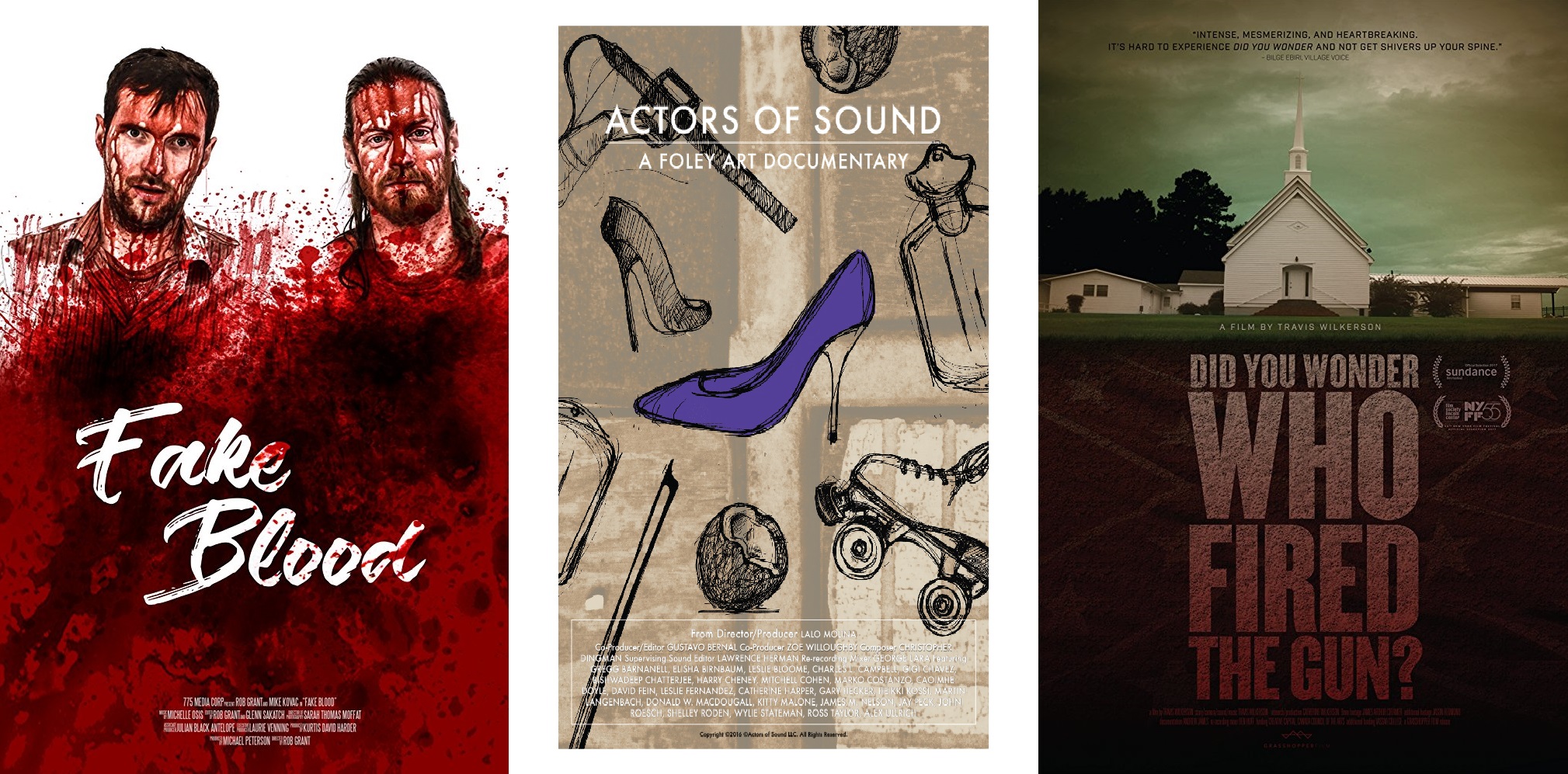 Hacer cine también cuenta sus propias historias como vemos en este recuento documental #2.
Actors of Sound
Desde los años treinta se les llama a los gurus del sonido artistas de Foley, ellos recrean los sonidos en las películas para luego sincronizarlos con las imágenes en la pantalla. Usan todo tipo de objetos a su disposición, cientos de pares de zapatos o colchones rechinantes pero ¿cómo sobrevivirán estos artistas mientras la tecnología digital acapara la forma de hacer películas hoy?
https://www.youtube.com/watch?v=vqIpOyyzYUw
Fake Blood
Rob Grant y Mike Kovac reciben un video perturbante inspirado en su película Mon Ami, esto los motiva a revisar la responsabilidad que tienen los cineastas al representar la violencia en sus películas. En su investigación son introducidos involuntariamente al mundo real de violentos criminales y sus víctimas.
https://www.youtube.com/watch?v=qhC8Bs1UnFU
Did You Wonder Who Fired the Gun?
Un documental de misterio y asesinato sobre la familia de un cineasta en Alabama.
---