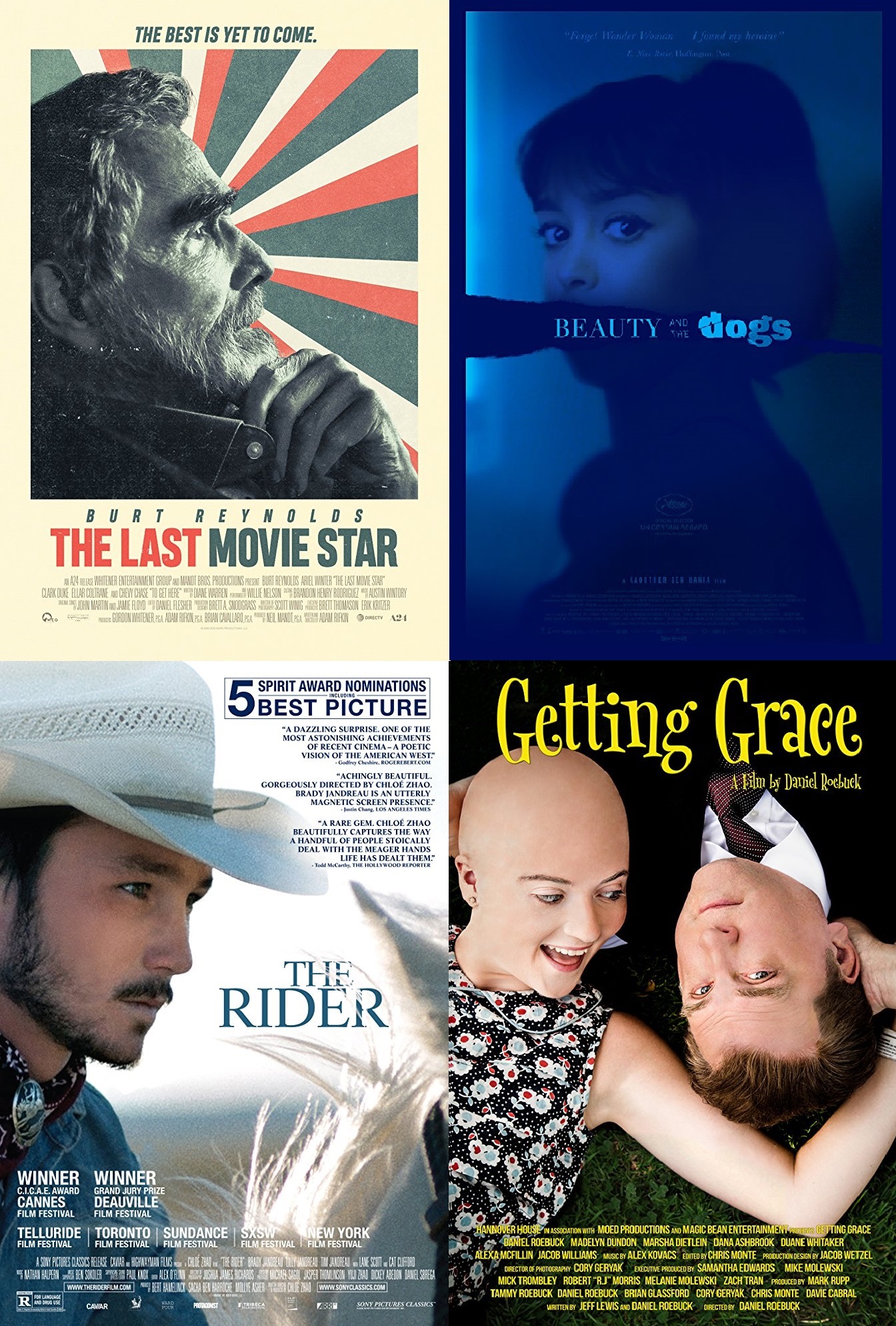 Historias tristes algunas terribles pero con suerte también esperanzadoras en este recuento melancólico #1.
Beauty and the Dogs
Durante una fiesta, Mariam, una joven tunecina conoce y deja el lugar junto al misterioso Youssef. Una larga noche tiene ella por delante, durante la cual deberá pelear pos sus derechos y dignidad. Pero ¿cómo puede haber justicia cuando esta se encuentra del lado de sus atacantes?
https://www.youtube.com/watch?v=6wL31-5hyTU
The Last Movie Star
Una vieja estrella del cine se ve forzado a aceptar que sus días de gloria han quedado en el pasado.
https://www.youtube.com/watch?v=kB2OY8MtSO0
The Rider
Un joven vaquero emprende la búsqueda de una nueva identidad después de sufrir una lesión casi fatal en la cabeza.
https://www.youtube.com/watch?v=PjXUHgH0OXw
Getting Grace
Grace es una joven con cáncer que irrumpe una casa funeraria para hacerse una idea de que pasará cuando muera pero termina dejándole una enseñanza al gerente del lugar sobre como celebrar la vida.
---