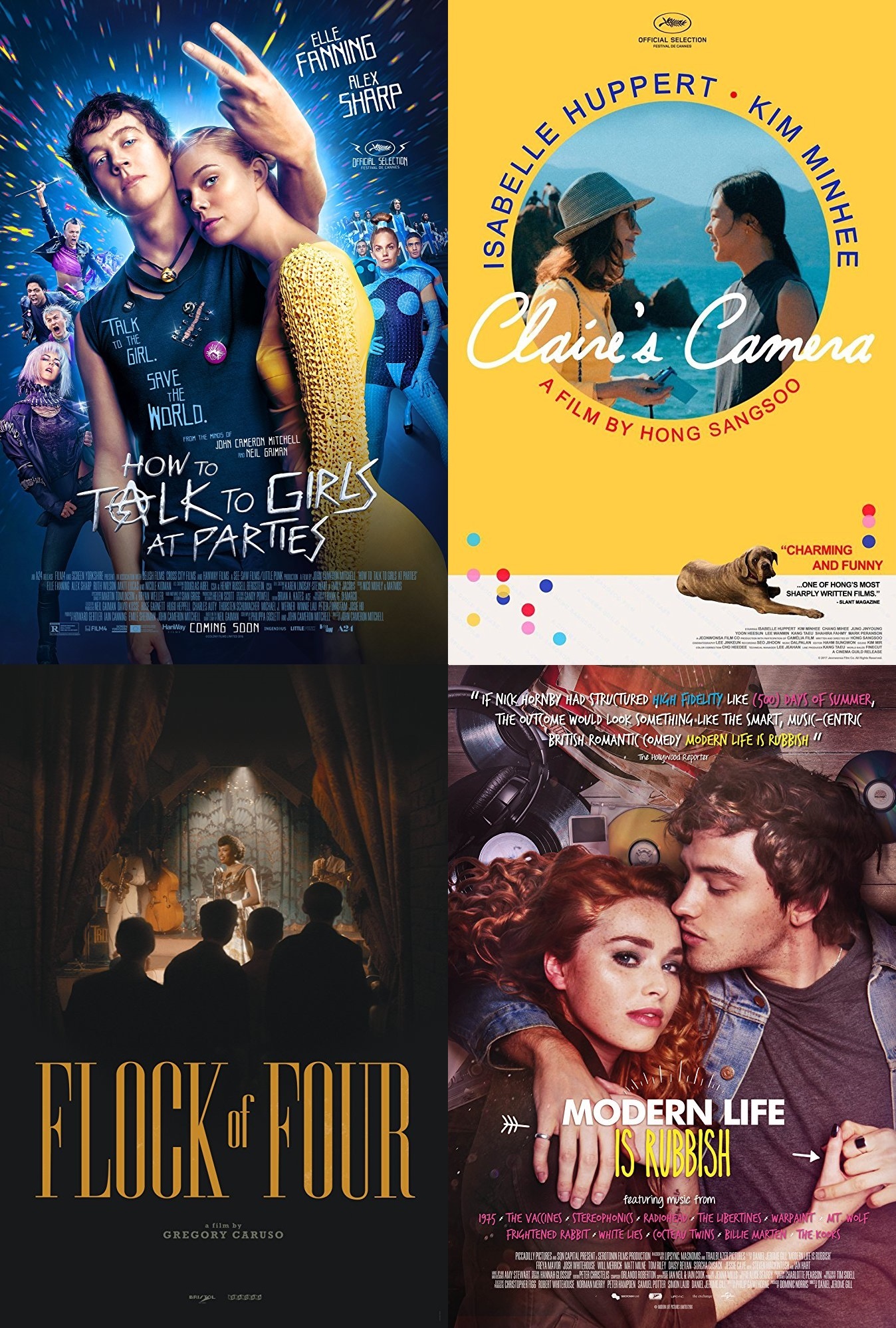 Romances, bandas sonoras, Jazz y aliens en este recuento soñador #5.
How To Talk To Girls At Parties
Una alienígena que viaja por la galaxia se separa de su grupo y conoce dos habitantes del lugar más peligroso del universo, el suburbio Croydon en Londres.
https://www.youtube.com/watch?v=nWzHaRM8jeo
http://blog.audiomu.com/2017/10/24/proximas-comedias/
Modern Life Is Rubbish
Diez años, dos vidas, una banda sonora. Atraídos por su amor compartido por la música, diez años juntos, Liam y Natalie llegaron a ese punto en que reconocen que si bien los opuestos se atraen eso no necesariamente funciona a largo plazo y después de tomar esa difícil decisión de terminar deben dividir su preciada biblioteca musical, sin embargo esas canciones que definieron su relación seguirán juntándolos.
https://www.youtube.com/watch?v=7W5R2f6UO0k
Flock of Four
Cuatro mejores amigos buscan un legendario músico de Jazz en "Central Avenue" en los Ángeles California en 1959.
https://www.youtube.com/watch?v=q6hHbQWGY-U
Claire's Camera
Sigue a una escritora que es maestra de medio tiempo en una escuela.
---