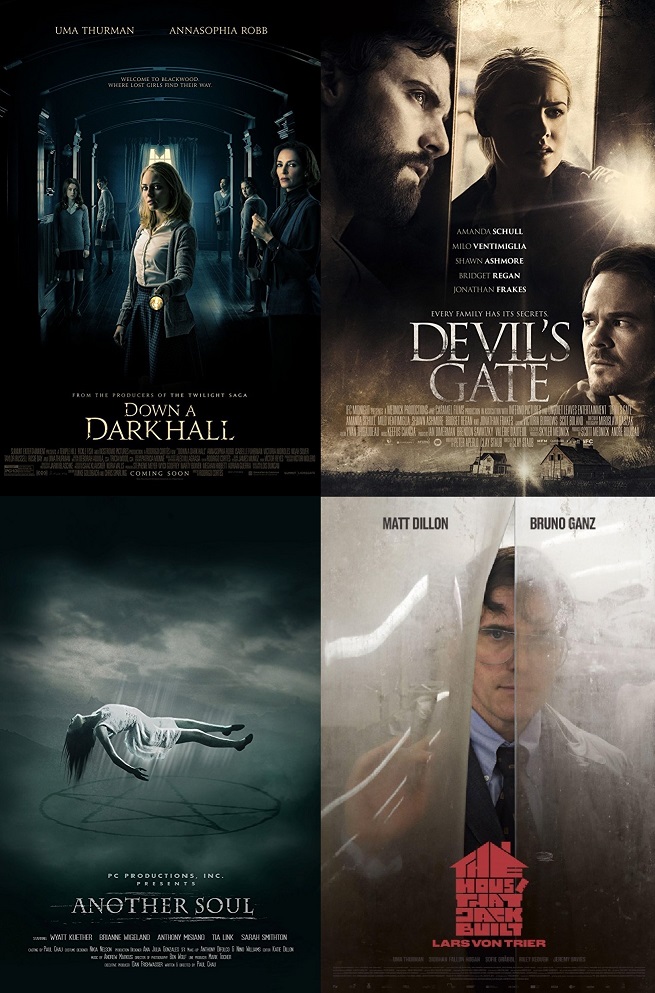 Asesinos en serie, posesiones demoníacas y criaturas sobrenaturales en este recuento maligno #5.
Down A Dark Hall
Basada en la novela de Lois Duncan, Kit Gordy es una estudiante del exclusivo internado, Blackwood, que se enfrentará a acontecimientos sobrenaturales y los poderes oscuros de la directora.
https://www.youtube.com/watch?v=ZAVpB094Clc
Puertas al Infierno – Devil's Gate
Una agente del FBI viaja a un pueblo rural para resolver un caso de desaparición pero cuando descubre que criaturas misteriosas pueden ser las responsables del crimen, ella deberá usar todo su coraje y astucia para sobrevivir.
https://www.youtube.com/watch?v=bEq8Xv4WGwo
The House That Jack Built
Conocemos a Jack, un asesino en serie altamente inteligente y por el transcurso de 12 años se nos describen aquellos asesinatos que lo llevaron realmente a convertirse en un asesino serial.
https://www.youtube.com/watch?v=8codfzyaGMU
Another Soul
Una pareja en fuga batalla para salvar la vida de su hija de la posesión de un demonio.
---