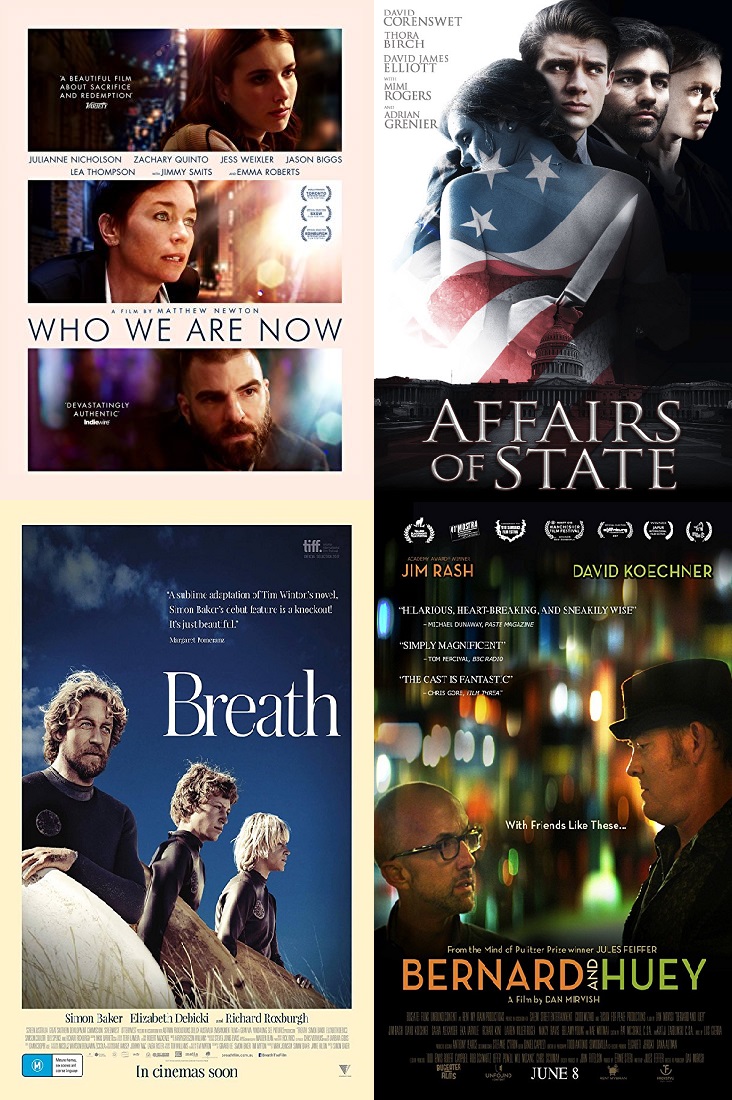 Madres, amistades, aventuras y errores en este recuento humano #10.
Who We Are Now
Una ex convicta trata de recuperar la custodia de su hijo con la ayuda de una joven abogada idealista mientras inicia una aventura romántica con un ex soldado traumatizado.
https://www.youtube.com/watch?v=nY4brV8tqRs
Breath
Basada en la novela de Tim Winton y ambientada en Australia a mediados de los años 70, dos adolescentes en busca de novedad forjan una extraña amistad con un misterioso viejo aventurero que los impulsa a tomar riesgos que tendrán un impacto profundo y duradero en sus vidas.
https://www.youtube.com/watch?v=jmI1GcnKtHY
Bernard and Huey
Cuando dos viejos amigos se reencuentran, todo se complica.
https://www.youtube.com/watch?v=Usqo9pN2OB4
Affairs of State
Un joven asistente de campaña se ve envuelto en una situación que lo sobrepasa cuando se acuesta con la esposa y la hija del candidato presidencial para el que trabaja y termina sangrando al costado de una vía desolada en la noche.
---