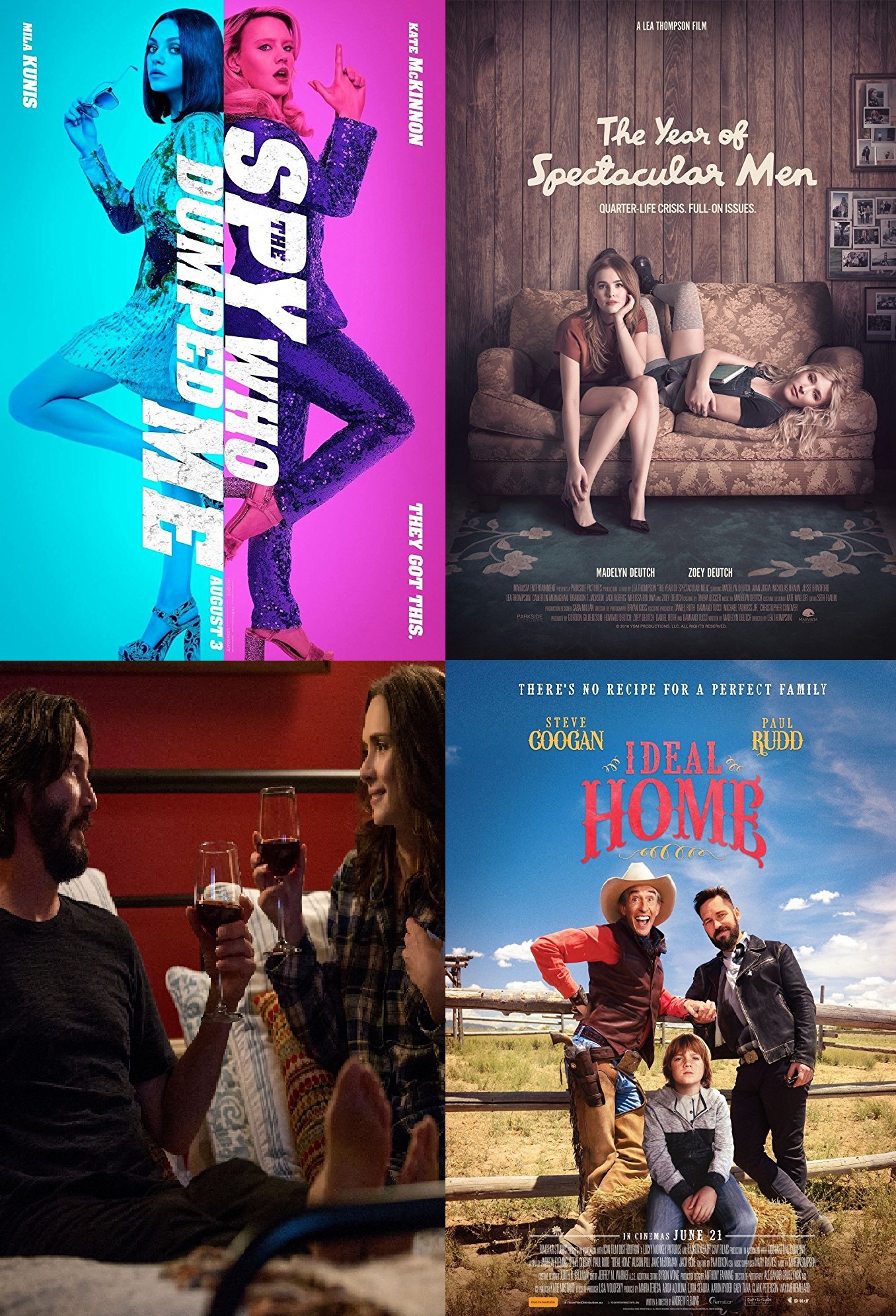 Romances, familias, bodas, fallas y superación en este recuento divertido #2.
The Spy Who Dumped Me
Una par de amigas se embarcan en una aventura de espionaje después que una de ellas se entera que su ex es un espía.
https://www.youtube.com/watch?v=Fw14xnNRH4Q
Ideal Home
Steve Coogan y Paul Rudd star son Erasmus y Paul, una pareja gay cuya vida se pone de cabeza cuando un niño de diez años llega a su puerta asegurando ser nieto de Erasmus pero ni él ni Paul están listos para renunciar a su estilo de ida extravagante para ser padres. Sin embargo este niño tiene una o dos cosas que enseñarles los el valor de la familia.
https://www.youtube.com/watch?v=S8b1Dh-3fkw
Destination Wedding
Es la historia de dos invitados a una boda, Lindsay y Frank, que forman una amistad a pesar de sus insoportables personalidades.
https://www.youtube.com/watch?v=TjXQzRWmb_I
The Year of Spectacular Men
Cuenta la historia de Izzy Klein, una joven recién graduada de la universidad, que mientras se embarca y arruina diferentes relaciones, lucha por superar los fracasos de la postgrado- adultez apoyándose en su madre y hermana mayor.
---