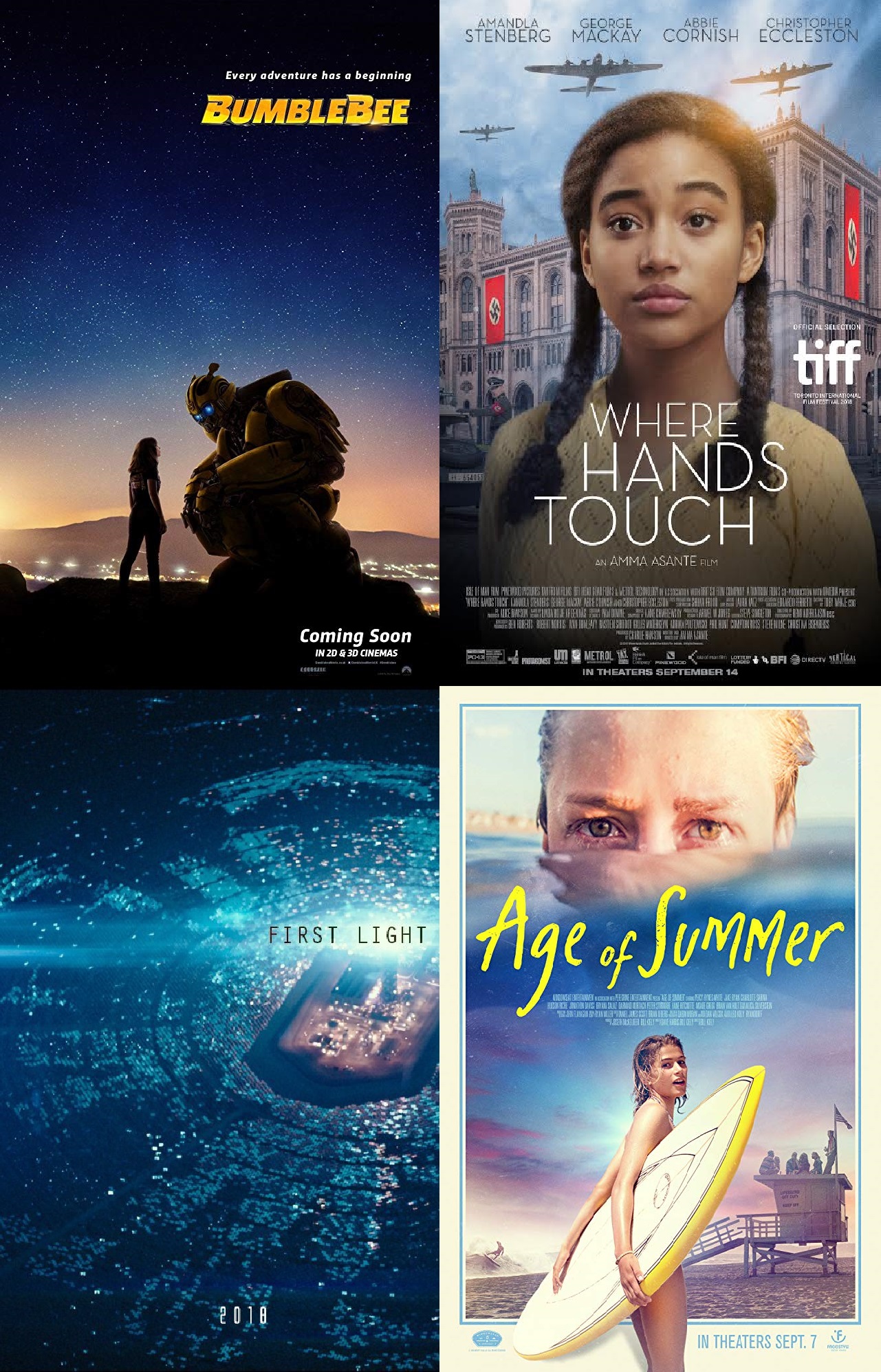 Guerra, cotidianidad, robots y extraterrestres en los años 40s, 80s, 90s y la actualidad, en este recuento adolescente #2: Bumblebee, Where Hands Touch, Age of Summer y At First Light.
Bumblebee
"En el año de 1987, Bumblebee encuentra refugio en un deshuesadero de un pequeño pueblo de California. Charlie (Hailee Steinfeld), está a punto de cumplir 18 años. Mientras está en busca de su lugar en el mundo, descubre a Bumblebee, lleno de cicatrices de guerra y descompuesto. Cuando Charlie lo revive, rápidamente descubre que este no es un ordinario" escarabajo amarillo." Sinopsis oficial.
Where Hands Touch
Es la historia de una joven birracial que lucha por sobrevivir en la Alemania nazi.
https://www.youtube.com/watch?v=sqzIlJpXbG0
Age of Summer
Un adolescente determinado lucha por ser aceptado dentro de los salvavidas Jr. de Hermosa Beach mientras navega por las relaciones y desafíos con los que se encuentra en ese verano de 1986.
https://www.youtube.com/watch?v=1r6SreN8xtA
At First Light
Alex es una estudiante que después de encontrarse con unas luces misteriosas que aparecen sobre su pequeño pueblo, desarrolla unas peligrosas habilidades sobrenaturales. Ella busca la ayuda de Sean un amigo de su niñez pero las autoridades los persiguen tratando de descubrir la verdad detrás de la transformación de Alex.
---