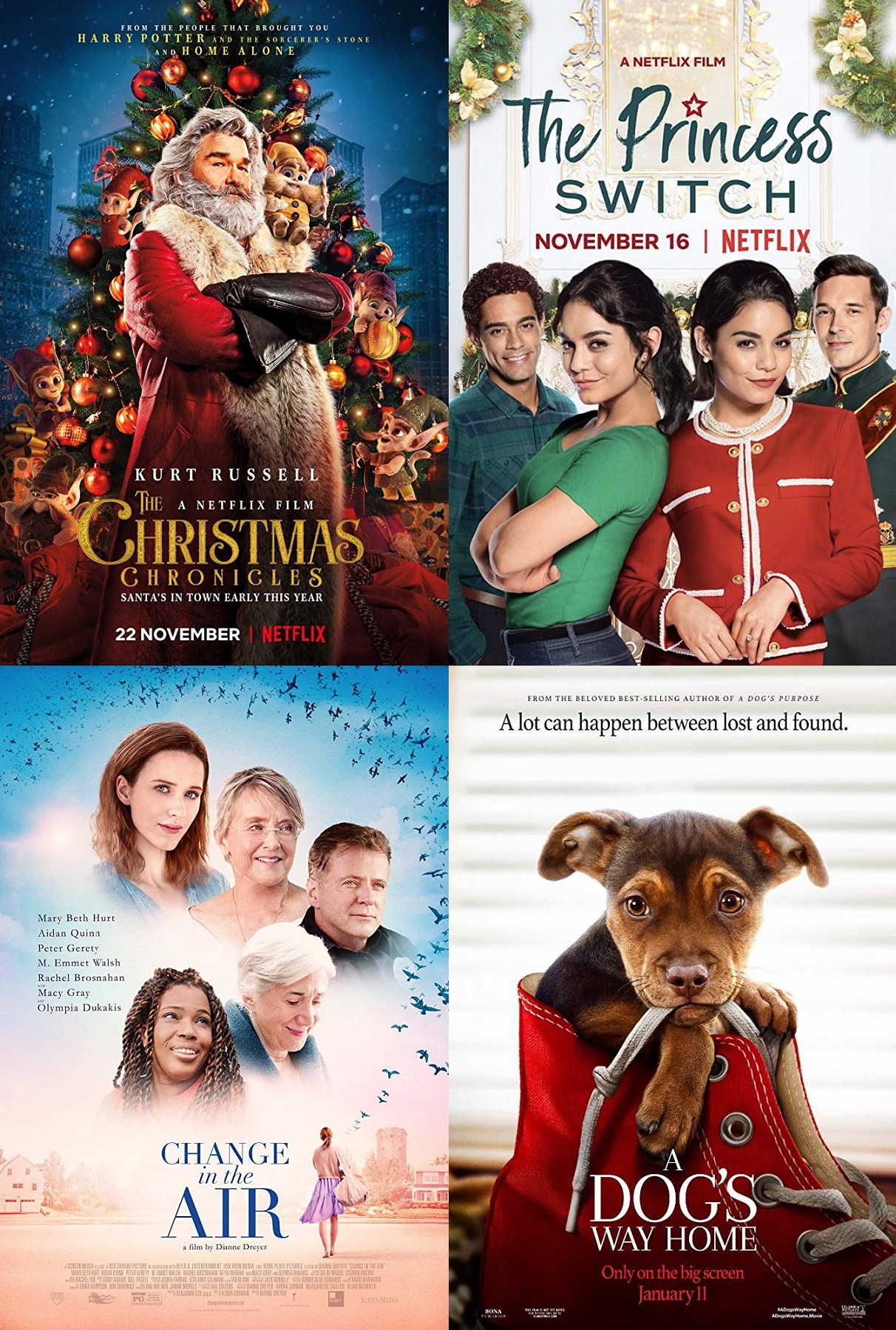 Papa Noel – Santa Claus necesita ayuda, ¿Gemelas? de diferentes clases intercambiando lugares, mascotas buscando su hogar y apariciones de ¿ángeles? en un pequeño pueblo o algo así. Los 90s regresaron en este recuento empalagoso #4… a su manera.
Intercambio de Princesas – The Princess Switch
"¿Qué sucede cuando Stacy, una repostera de Chicago, conoce a una futura princesa que se ve idéntica a ella? ¡Intercambian lugares, por supuesto!". Sinopsis oficial.
https://www.youtube.com/watch?v=QNSaK7-jJTk
A Dog's Way Home
Una perrita viaja 400 millas para regresar con su dueño… ¿fin?
https://www.youtube.com/watch?v=eAIjuMHKEiA
Change in the Air
Cuando una joven seductora se muda a un tranquilo barrio, este se pone de cabeza, confrontando a los vecinos con sus secretos y eventualmente a unos contra otros.
https://www.youtube.com/watch?v=h30dCSkcysg
Las Crónicas de Navidad – The Christmas Chronicles
"Los hermanos Kate (Darby Camp) y Teddy Pierce (Judah Lewis) quieren grabar a Santa (Kurt Russell) en Nochebuena, pero terminan en un viaje inesperado que todos los chicos sueñan con hacer. Atentos a la llegada del hombre de barba y traje rojo, se suben a escondidas al trineo y provocan un accidente que casi arruina las fiestas. Ahora tendrán que trabajar toda la noche con un Santa irreconocible y sus fieles elfos para salvar la Navidad antes de que sea demasiado tarde." Sinopsis oficial.
---