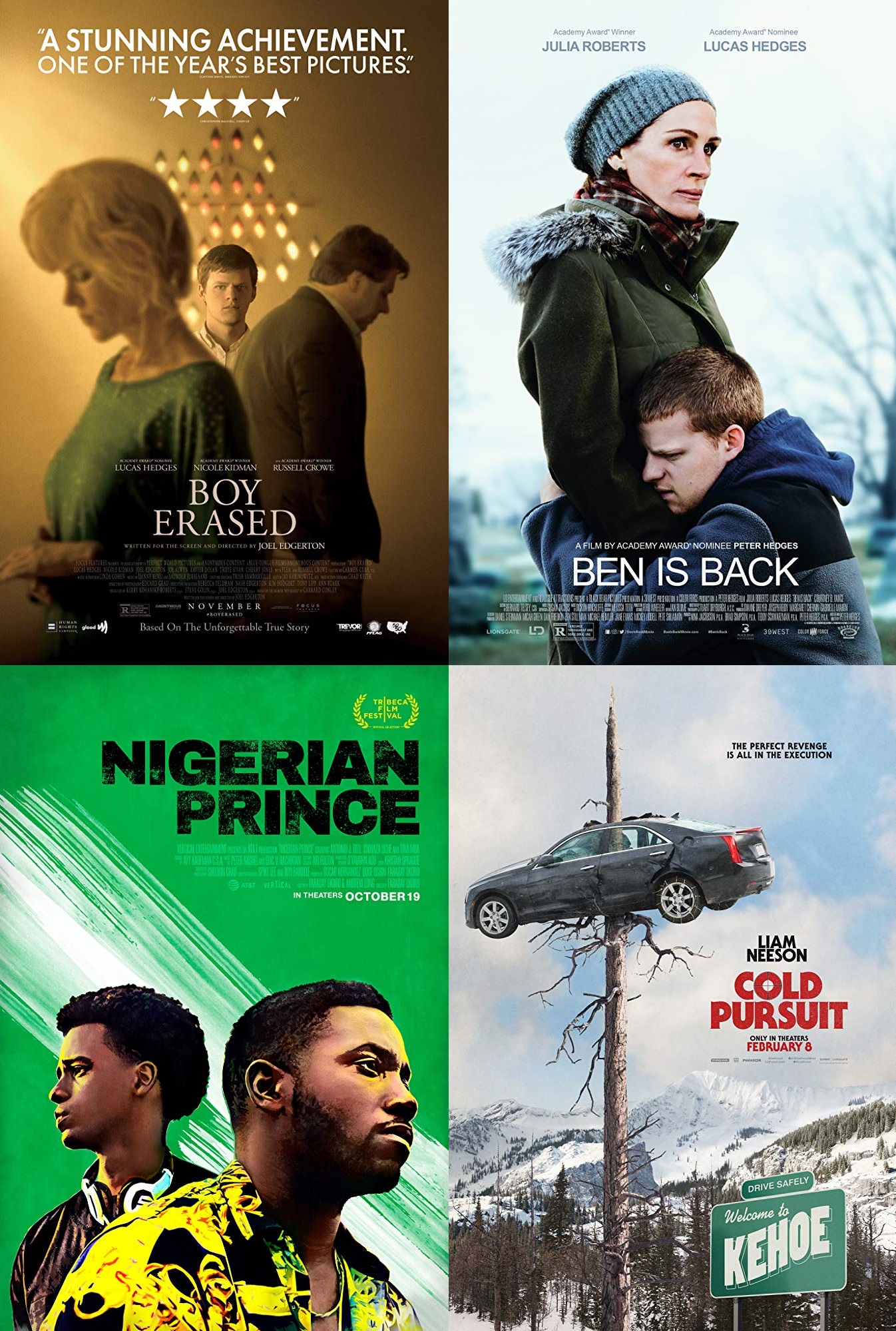 ¿Conocen el paradero, las preocupaciones, compañías y actividades de sus hijos? preguntas preocupantes en este recuento intrigante #2.
Boy Erased
El hijo de un predicador es forzado a participar de un programa de conversión gay patrocinado por la congregación. Está basada en el libro "Boy Erased: A Memoir of Identity, Faith and Family" de Garrard Conley.
https://www.youtube.com/watch?v=QEpU7EF0oVY
Regresa a Mí – Ben Is Back
"El encantador, pero problemático Ben Burns (Lucas Hedges), ha vuelto a casa para pasar la navidad al lado de su madre Holly Burns (Julia Roberts) quien pretenderá que toda marcha de maravilla, sin embargo, Ben pronto se dará cuenta que su familia se está desplomando, por lo que Holly intentará durante las próximas 24 horas que esto no suceda". Sinopsis oficial.
https://www.youtube.com/watch?v=eYM39ObSLkc
Cold Pursuit
El conductor de un vehículo quitanieves busca venganza contra los traficantes de drogas que él cree, asesinaron a su hijo. Está basada en la película noruega de 2014 "Kraftidioten" o "In Order of Disappearance".
https://www.youtube.com/watch?v=7C2Nad0aMPg
https://www.youtube.com/watch?v=DIOW-kR_ams
Nigerian Prince
Un joven problemático descendiente nigeriano es enviado desde los Estados Unidos a Nigeria donde se une a un estafador de internet para conseguir el pasaje de regreso a su país.
---