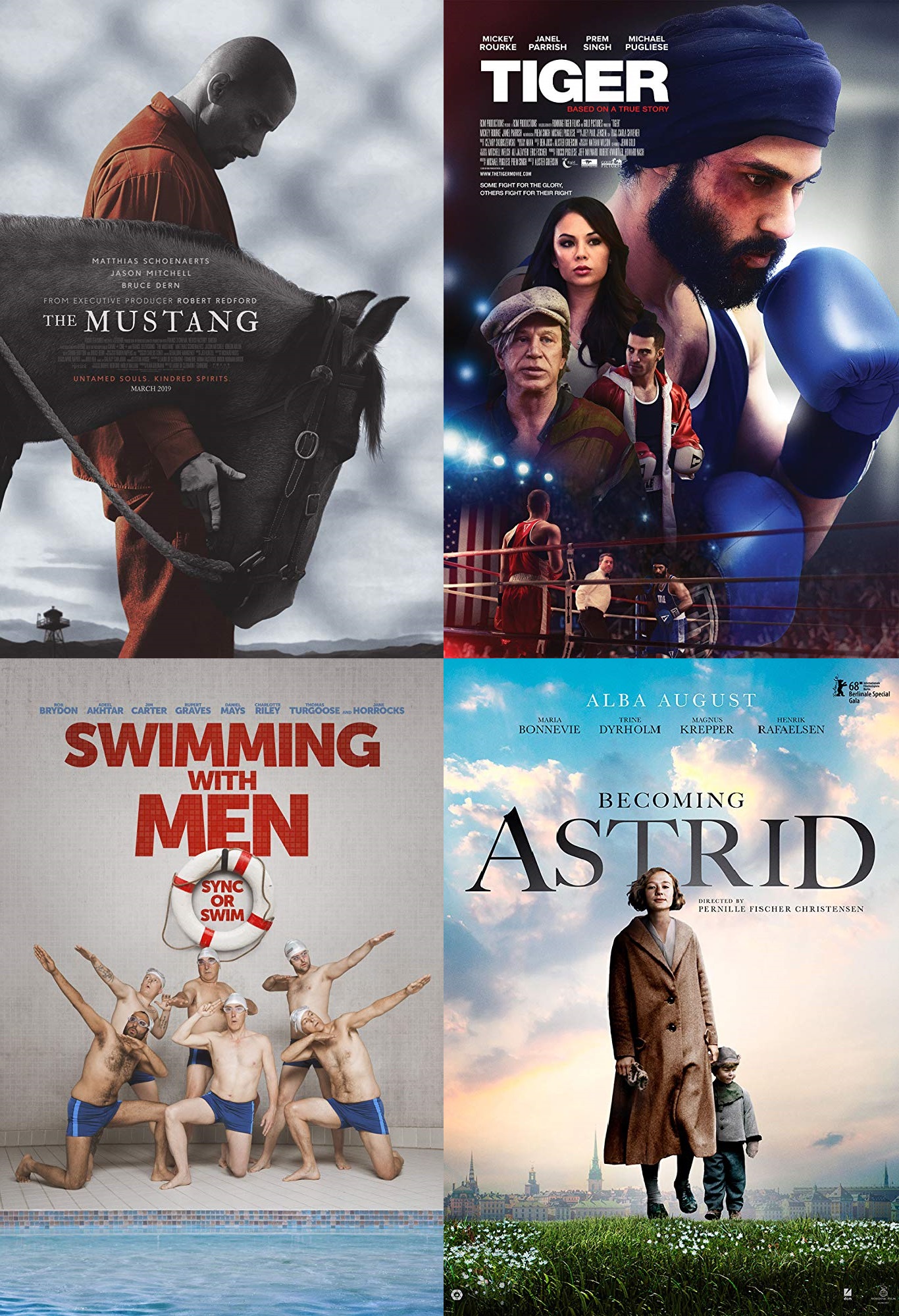 Prejuicios, obstáculos, crisis y superación en este recuento soñador #9.
Unga Astrid – Becoming Astrid
Biografía de la escritora sueca Astrid Lindgren, autora de numerosos libros para niños y creadora de Pippi Longstocking.
Swimming With Men
Un hombre que pasa por la crisis de la mediana edad, le encuentra un nuevo sentido a su vida cuando se une a un equipo de nado sincronizado aficionado compuesto por hombres mayores.
The Mustang
Roman Coleman, un convicto violento, tiene la oportunidad de participar en un programa de terapia de rehabilitación en el que debe entrenar mustangs salvajes.
Tiger
Narra la lucha de un boxeador practicante Sikth a quien se le prohíbe pelear al rehusarse a rechazar sus creencias y debe abrirse paso entre los estereotipos y prejuicios raciales.
---