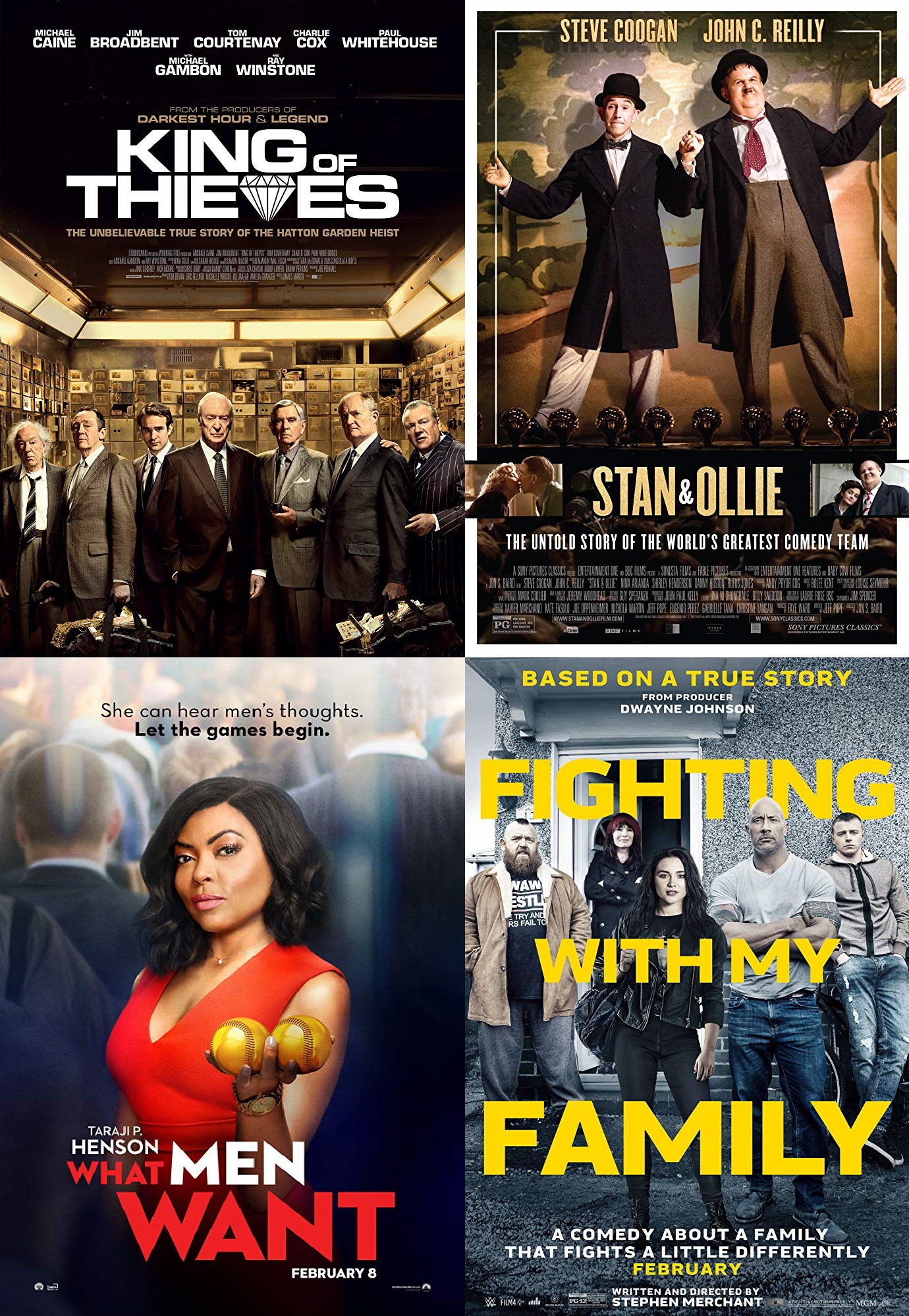 Robos, lucha, espectáculo y telepatía en este recuento divertido #8.
Stan & Ollie [El Gordo y El Flaco]
Laurel y Hardy, el dúo más famoso de la comedia, intenta reavivar su carrera fílmica mientras se embarcan en lo que se convertiría en su gran despedida, un agotador tour por la Inglaterra de la post guerra.
What Men Want
Versión remake de What Women Want, del año 2000. Ali es aislada por los agentes deportivos hombres hasta que de forma inesperada les toma ventaja al desarrollar la habilidad de escuchar sus pensamientos.
Fighting With My Family – Luchando Con Mi Familia
Cuenta la vida de Saraya-Jade Bevis más conocida como Paige en la WWE, nacida en una familia de luchadores, se crio luchando en pequeños escenarios por toda Inglaterra y creció para dejar su marca en el mundo de la lucha libre profesional. Está película es producida por: Dwayne Johnson – The Rock.
King of Thieves
Un grupo de ladrones retirados ejecutan un gran golpe en el distrito joyero de Londres.
---