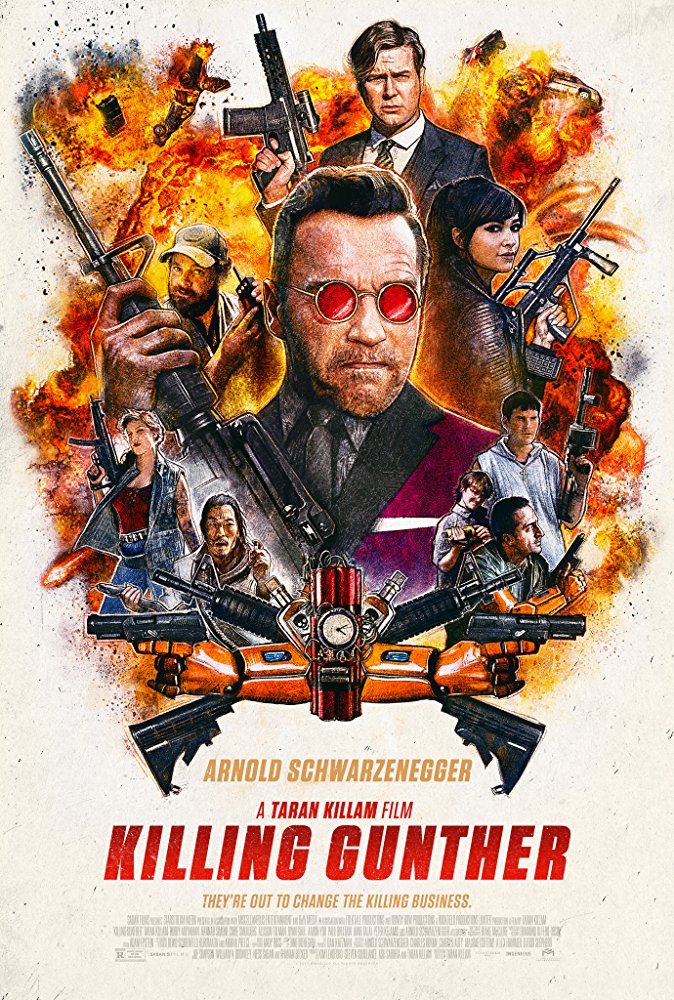 Nuevo recuento agresivo encabezado por Arnold Schwarzenegger y Takashi Miike.
Killing Gunther
Un grupo de excéntricos asesinos ya no soportan a Gunther, el mejor asesino del mundo y han decidido deshacerse de él (matarlo) pero sus planes no son más que un fracaso tras otro como si  Gunther siempre se encontrara un paso por delante de ellos.
https://www.youtube.com/watch?v=ROusT3QDlZ0
無限の住人 [Mugen No Jûnin] – La Espada Inmortal – Blade of the Immortal
Este es el centésimo filme realizado por el gran director Takashi Miike. Manji un muy hábil samurái, es maldecido con la inmortalidad en una legendaria batalla y atormentado por el brutal asesinato de su hermana. Sabe que sólo recuperará su alma luchando contra el mal y le a una joven llamada Rin ayudarle a vengar a sus padres que fueron asesinados por un grupo de maestros espadachines liderados por Anotsu, un guerrero despiadado.
https://www.youtube.com/watch?v=exLJtcfxKHg
https://www.youtube.com/watch?v=1ezlZQAUQbM
Brawl in Cell Block 99
En ex boxeador ahora vendedor de drogas termina en una batalla campal en prisión después de un fatal negocio.
https://www.youtube.com/watch?v=7FnAhrJDTqs
Super Troopers 2
Cuando inicia una disputa en la frontera entre Estados Unidos y Canadá, los "Super Troopers" tienen la tarea de establecer una estación de patrullaje en el área de la disputa.
---