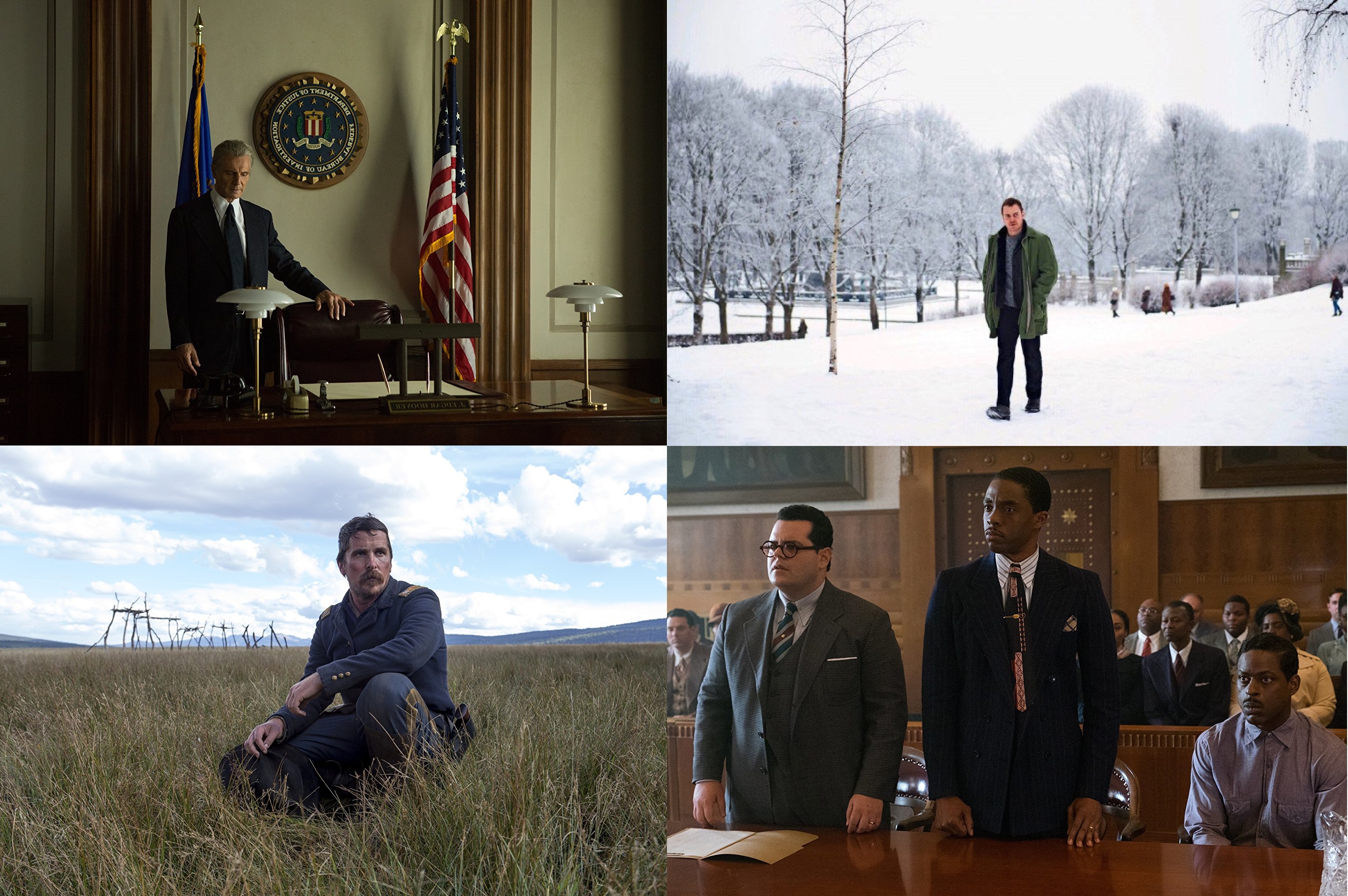 ¿Se nota que ha llegado la temporada? se vienen las películas que tienen la mira en los premios.
Hostiles
In 1892, a legendary Army captain reluctantly agrees to escort a Cheyenne chief and his family through dangerous territory.
The Snowman
Adaptación de la novela del escritor noruego Jo Nesbø del mismo nombre que sigue al Detective Harry Hole en la investigación de la desaparición de una mujer que se conecta con otros asesinatos por la aparición de un hombre de nieve en las escenas de los crímenes. Protagonizada por Michael Fassbender. (El tiempo me probo equivocado en la relación titulo/realidad con esta)
Marshall
Es la historia de Thurgood Marshall, el primer juez afroamericano de la corte suprema estadounidense, mientras se enfrenta a uno de los casos más definitivos para su carrera.
https://www.youtube.com/watch?v=uVAti-RWzBM
Mark Felt: The Man Who Brought Down the White House
Cuenta la historia de Mark Felt que bajo el nombre de "garganta profunda" ayudo a los periodistas Bob Woodward y Carl Bernstein a desvelar el escándalo de Watergate en 1974.
---