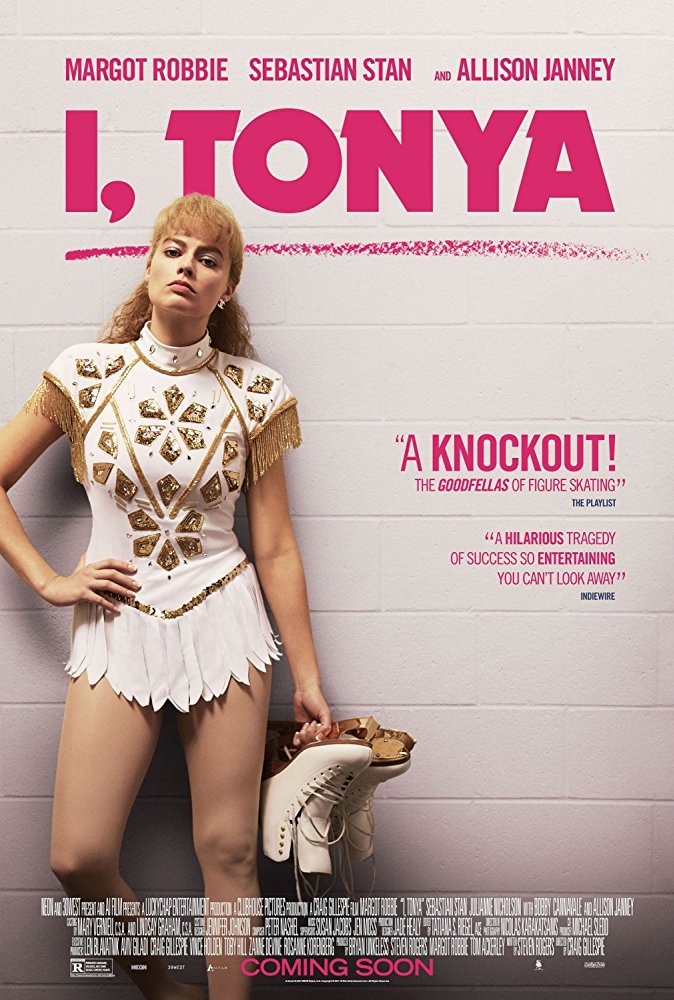 Recuento frenético de Personajes que viven bajo el frenesí de la vida y la competencia.
I, Tonya
Tonya Harding es una competitiva patinadora sobre hielo en ascenso en las competencias de patinaje artístico en Estados Unidos, pero su futuro en el deporte queda en duda cuando su exesposo interviene.
https://www.youtube.com/watch?v=DrrLDg9Qlvs
https://www.youtube.com/watch?v=OXZQ5DfSAAc
The Disaster Artist
Una mirada al detrás de cámaras de la grabación de la infame "The Room" de Tommy Wiseau de 2003. Basada en el libro del mismo nombre de Greg Sestero, quien fue el coprotagonista de la película, donde cuenta las dificultades y curiosidades de la producción y su extraña amistad con Wiseau.
https://www.youtube.com/watch?v=sPSJYXi7BWA
Downsizing
Frente a la situación mundial por la escases de recursos, la ciencia ha encontrado una solución en la reducción del tamaño de las personas y Paul se ha dado cuenta que su vida sería mejor si él se redujera.
https://www.youtube.com/watch?v=JoBLLqlI3tQ
The Pirates of Somalia
En 2008 el periodista novato Jay Bahadurs se logra adentrar en el mundo de los piratas de Somalia consiguiendo la primera mirada real sobre quienes son estas personas, cómo viven y las razones que los motivan.
---