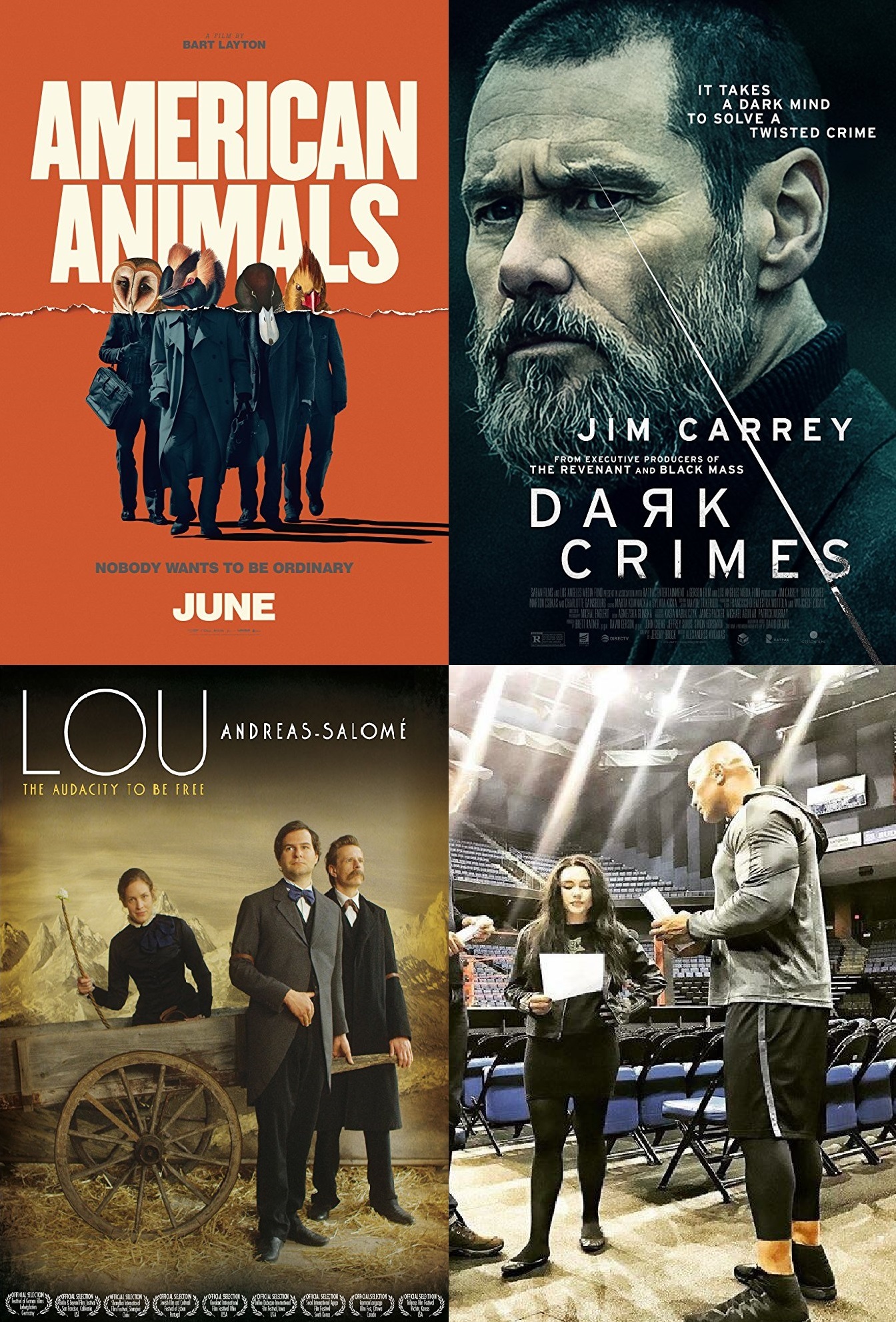 De la realidad a la pantalla, lucha, crímenes e intelectuales en este recuento ¿biográfico? #2.
Fighting With My Family
Cuenta la vida de Saraya-Jade Bevis más conocida como Paige en la WWE, nacida en una familia de luchadores, se crio y creció para dejar su marca en el mundo de la lucha libre profesional. Está película es producida por: Dwayne Johnson – The Rock.
https://www.youtube.com/watch?v=kdzSkAEFJKA
Dark Crimes
Basada en un artículo de 2008 llamado "True Crimes" Crimenes Verdaderos. La investigación del asesinato de un empresario empieza a encontrar pistas en una novela sobre un misterioso crimen similar.
https://www.youtube.com/watch?v=5WWC0GTP08w
American Animals
Cuatro jóvenes confunden sus vidas con una película e intentan realizar uno de los robos más audaces en la historia de los Estados Unidos.
https://www.youtube.com/watch?v=tmJYELj-jNE
Lou Andreas-Salomé, The Audacity to be Free
Nacida en 1861, Lou Andreas Salomé escapa de las tradiciones en busca de la perfección intelectual, enciende los corazones y las mentes de los mejores pensadores de principios del siglo XIX, incluidos Friedrich Nietzsche, el poeta Rainer Marie Rilke y Sigmund Freud.
---