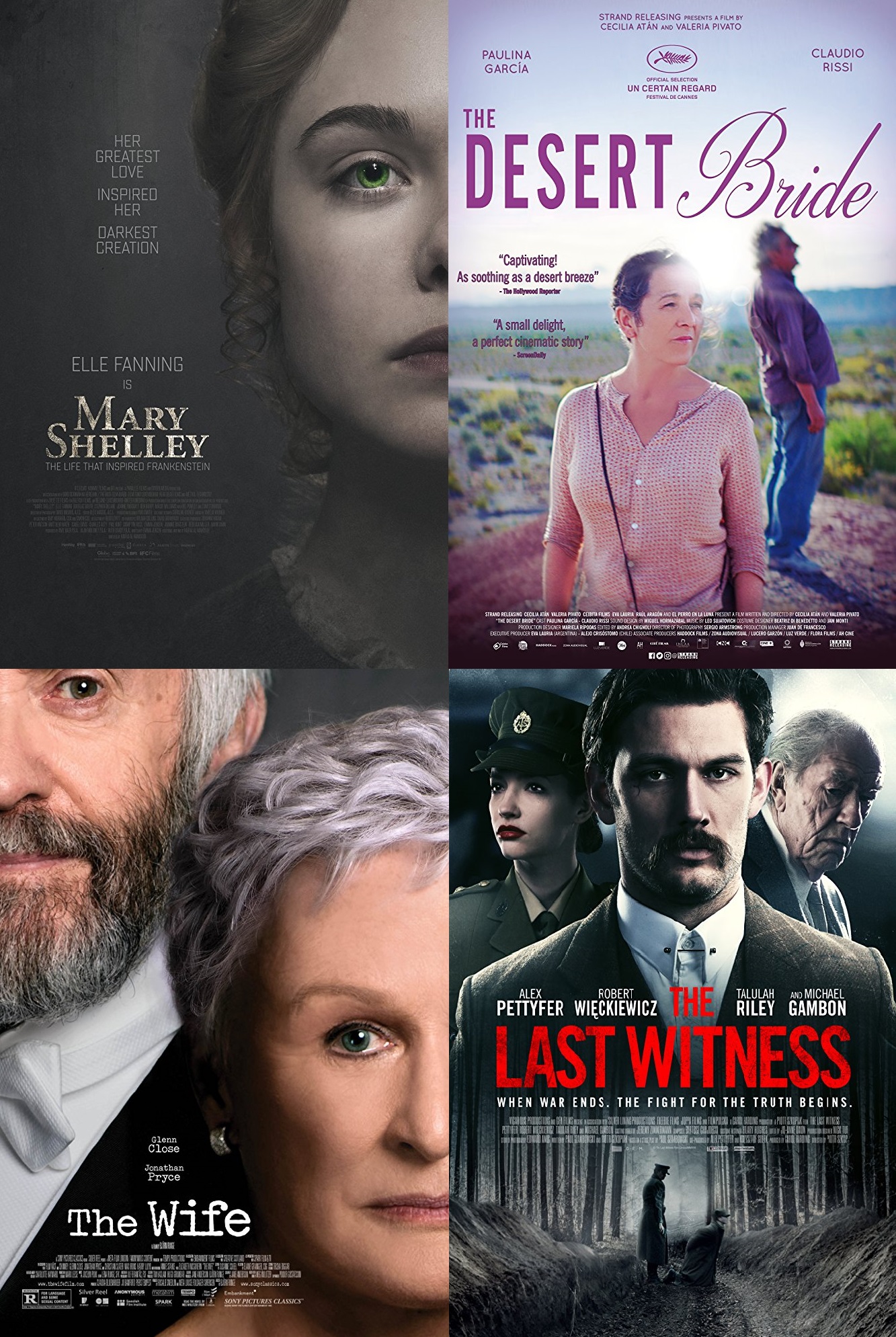 Historias de persistencia, cambios y realizaciones en este recuento humano #9.
La Novia del Desierto
Teresa ha trabajado por décadas como empleada interna de una familia en Buenos Aires – Argentina pero cuando la familia vende la casa ella se ve obligada a aceptar un trabajo en el lejano pueblo de San Juan.
https://www.youtube.com/watch?v=di-x6ggOitc
Mary Shelley
La aventura amorosa entre el poeta Percy Shelley y la joven de 18 años Mary Wollstonecraft Godwin que dio como resultado que Mary Shelley escribiera Frankenstein.
https://www.youtube.com/watch?v=KhKpA7LQlUA
The Wife
Una mujer cuestiona las decisiones que ha tomado en su vida cuando viaja a Estocolmo junto a su esposo donde él recibirá el premio Nobel de literatura.
https://www.youtube.com/watch?v=YQbtf9rTIrA
The Last Witness
Un ambicioso joven periodista descubre la terrible matanza de 22 mil oficiales polacos durante la segunda guerra mundial, un secreto que había estado escondido por demasiados años.
---