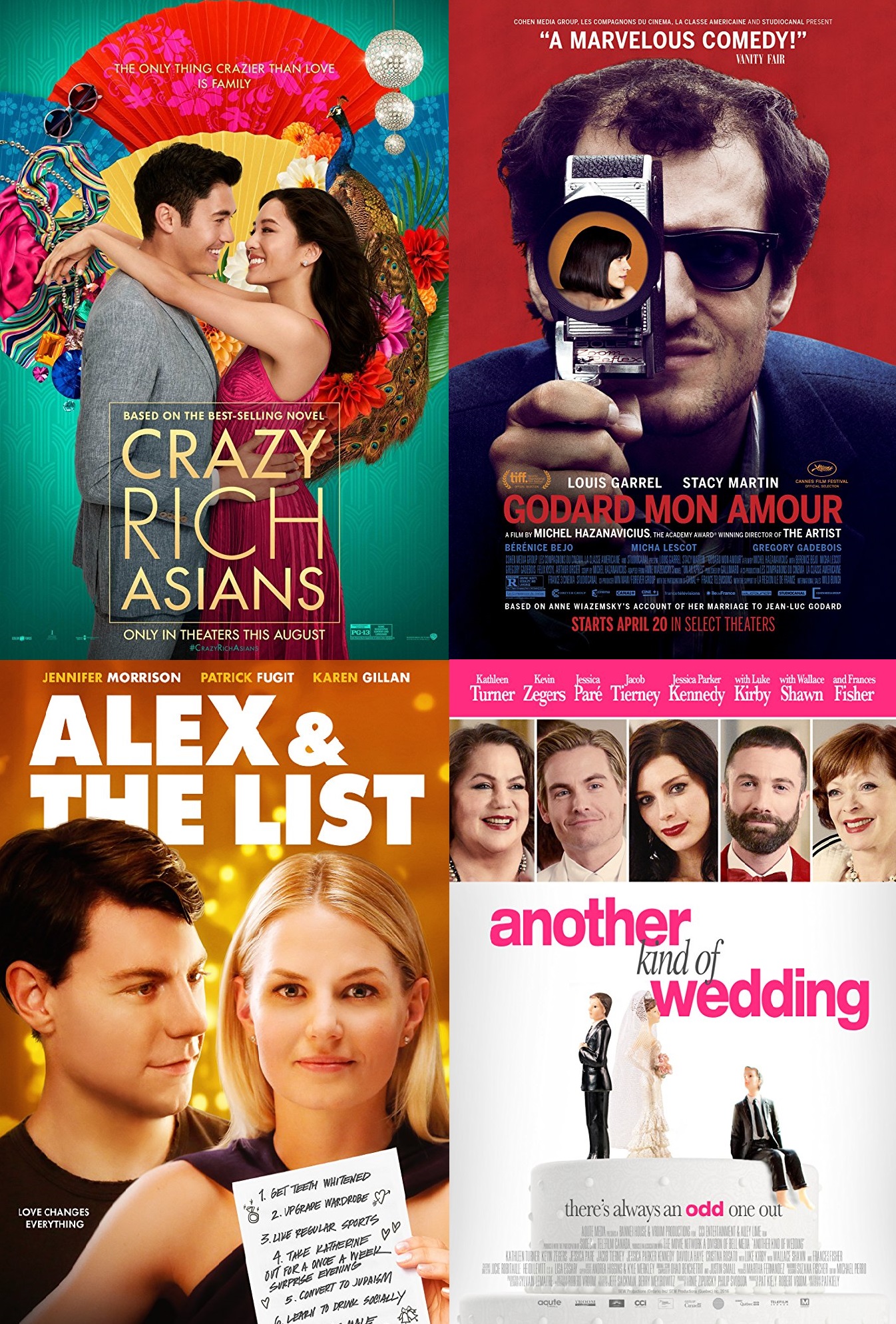 Parejas, dinero, familias, defectos y bodas en este recuento romántico #4.
Crazy Rich Asians – Locamente Millonarios
Una joven conoce la familia de su prometido cuando asisten a la boda del año organizada por las tres más adineradas familias asiáticas.
https://www.youtube.com/watch?v=F3FohMHATvs
Godard Mon Amour
Durante la filmación de una de sus películas el director francés Jean-Luc Godard se enamora de la joven actriz de 17 años Anne Wiazemsky con quien más adelante se casaría.
https://www.youtube.com/watch?v=12rBqYvTaDA
Another Kind of Wedding
Una familia dividida se verá forzada a confrontar los motivos que los separan en la boda del hijo mayor.
https://www.youtube.com/watch?v=ofy41X_w63Q
Alex & the List
Katherine le entrega a su novio Alex una lista de todas las cosas que ella quiere que él cambie. Junto a su mejor amiga Lily, una mamá soltera neurótica, él trabajara en cumplir con la lista pero al mismo tiempo va llegando a la conclusión que tal vez, esa lista ni debería existir.
---