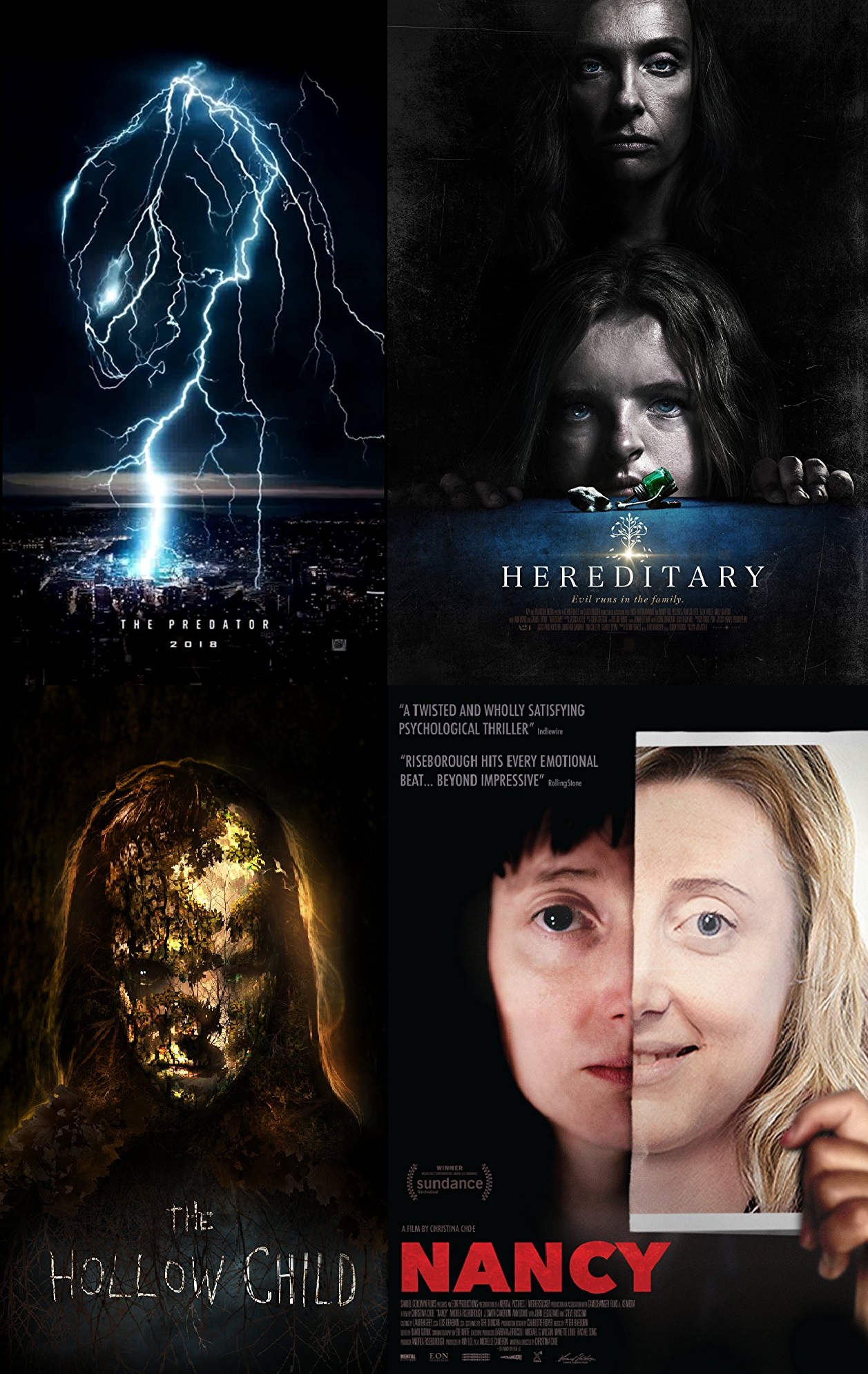 Peligros que vienen del espacio, el infierno y la mente en este recuento terrorífico #5.
El Depredador – The Predator
Un niño provoca accidentalmente el regreso de los cazadores más letales del universo a la tierra y sólo un equipo de exsoldados y una maestra de ciencias podrán prevenir el fin de la raza humana.
https://www.youtube.com/watch?v=hM1LFII_obg
Hereditary – El Legado Del Diablo
La familia Graham se comienza a esclarecer luego de la muerte de la abuela una persona aislada que incluso ahora tiende una sombra oscura sobre la familia, especialmente sobre Charlie, la joven nieta con quien ella siempre tuvo una fijación inusual. Mientras un terror abrumador se apodera de la casa, su vida pacifica se deshace, forzando a la madre a explorar un reino oscuro para poder escapar del destino desafortunado que han heredado.
https://www.youtube.com/watch?v=DsgMXtwf1aU
The Hollow Child
Samatha es una joven problemática que planea exponer a su nueva familia adoptiva que una peligrosa impostora sobrenatural se ha hecho pasar por su hermana, al mismo tiempo que intentara rescatar a la real.
https://www.youtube.com/watch?v=MY4ehjG9vPI
Nancy
Nancy está cada vez más convencida que ella fue raptada de niña y cundo conoce una pareja cuya hija fue raptada hace treinta años, la duda razonable se convierte en el deseo por una verdad.
---