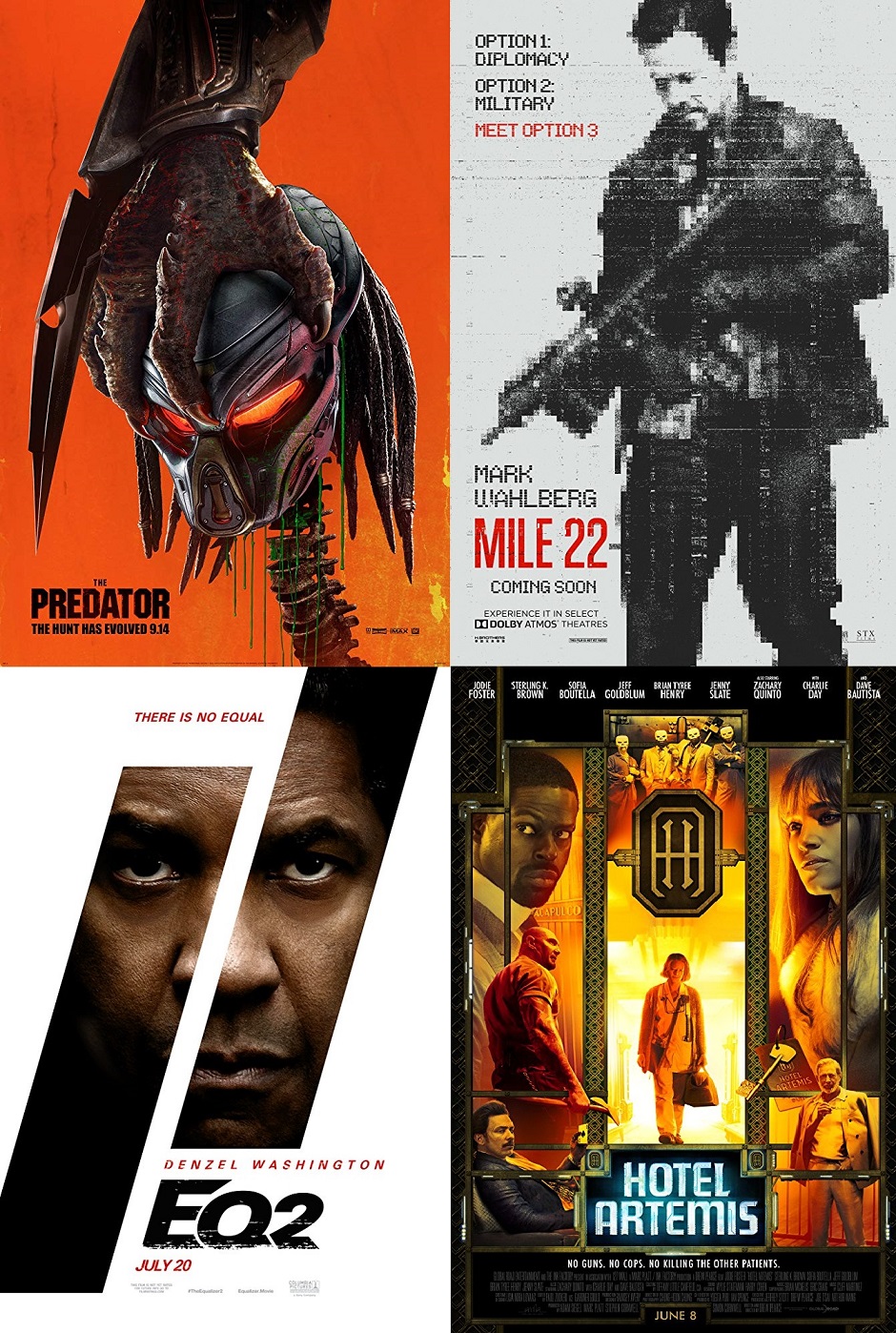 Criminales, complots, extraterrestres y protectores en este recuento agresivo #9.
El Depredador – The Predator
Un niño provoca accidentalmente el regreso de los cazadores más letales del universo a la tierra y sólo un equipo de exsoldados y una maestra de ciencias podrán prevenir el fin de la raza humana.
https://www.youtube.com/watch?v=K9dbeTJuvRI
Mile 22 – Milla 22: El Escape
James Silva es un operativo de la CIA que asistido por un comando táctico secreto intentarán transportar fuera del país a un misterioso policía con información delicada que amenaza muchas vidas.
https://www.youtube.com/watch?v=ftkoroLAfHA
The Equalizer 2 – El Justiciero 2
Denzel Washington regresa como Robert McCall que sigue en una inquebrantable búsqueda por llevar justicia a los oprimidos, pero ¿qué tan lejos llegará cuando la víctima es un ser querido?
https://www.youtube.com/watch?v=EiaVnU18pcs
Hotel De Criminales – Hotel Artemis
Ambientada en un futuro cercano en una ciudad de Los Angeles destruida por los disturbios, Jodie Foster es "The Nurse" o La Enfermera que dirige una exclusiva [únicamente para miembros] sala de emergencias secreta para criminales.
---