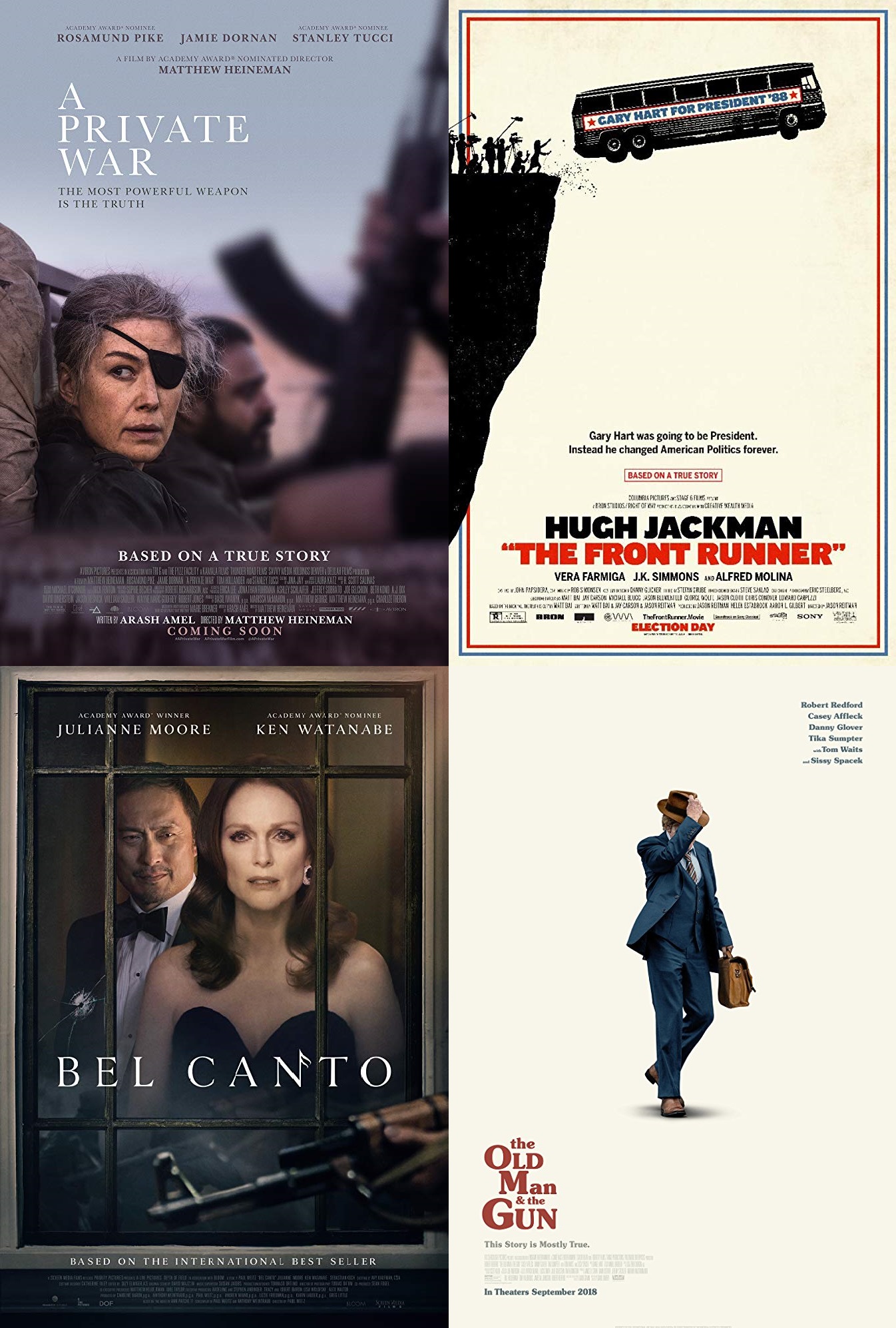 Escándalos, crimen, romance y persistencia en este recuento real #5.
A Private War
Marie Colvin es una de las corresponsales más importantes de nuestro tiempo, con un espíritu valiente y rebelde que la llevo a la primera línea de diferentes conflictos alrededor del mundo para darle voz a quienes no podían ser escuchados.
https://www.youtube.com/watch?v=TTf0Lc5YAcc
The Front Runner
Es la historia del senador estadounidense Gary Hart que en la campaña presidencial de 1988 se vio inmerso en un escándalo por una aventura amorosa.
https://www.youtube.com/watch?v=HCHroiBGohk
The Old Man & the Gun
Basada en la historia real de Forrest Tucker y su audaz escape desde San Quentin a la edad de 70 años, que llevó a una cadena de atracos sin precedentes que confundió a las autoridades y cautivó al público.
https://www.youtube.com/watch?v=AzxMcVrM-mk
Bel Canto
Una cantante de ópera reconocida a nivel mundial se ve atrapada en un secuestro cuando es invitada a realizar una presentación para un empresario adinerado en Sur América [Perú].
---