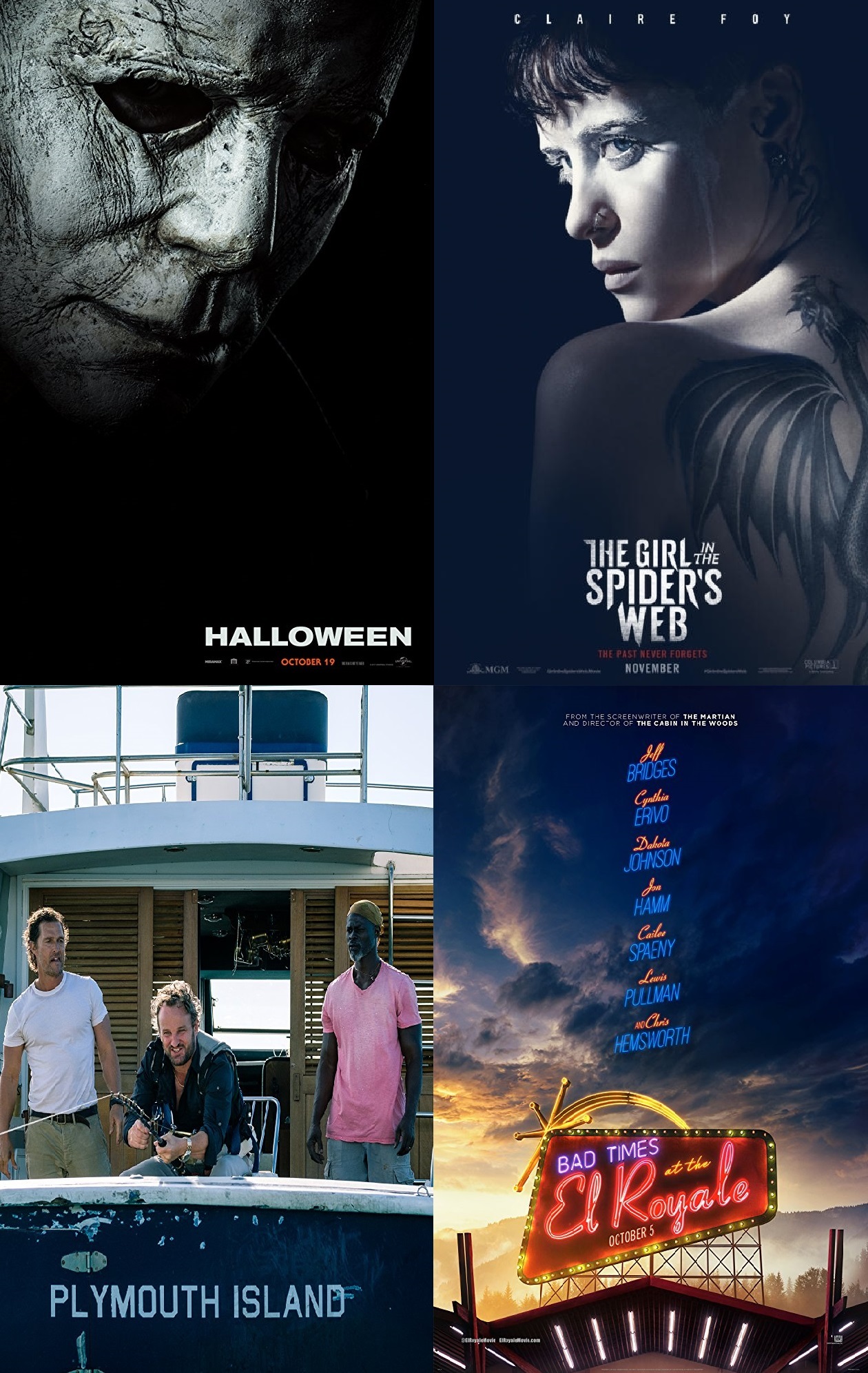 Secretos y demonios del pasado acechan en este recuento hostil #6.
Halloween
Laurie Strode tiene su enfrentamiento final con Michael Myers, la figura enmascarada que la acecha desde hace cuatro décadas cuando a duras penas logró escapar de esa matanza en la noche de Halloween.
https://www.youtube.com/watch?v=zkdszUZXQn4
The Girl in the Spider's Web – La Chica en la Telaraña
La Joven Hacker Lisbeth Salander y el periodista Mikael Blomkvist se ven envueltos en una telaraña de espías, cibercriminales y oficiales del gobierno corruptos.
https://www.youtube.com/watch?v=S_UquAVSGkY
https://www.youtube.com/watch?v=9Yyb8t9aoX4
Malos Momentos en el Hotel Royale – Bad Times at the El Royale
"Siete extraños, cada uno con un secreto que ocultar, se reúnen en El Royale, un hotel en decadencia con un pasado siniestro, ubicado en Lake Tahoe. A lo largo de una noche fatídica, todos tendrán una última oportunidad para redimirse…antes de que todo se vaya al diablo". Sinopsis oficial.
https://www.youtube.com/watch?v=KyXPJukLyjI
Serenity
El pasado misterioso del capitán de un bote pesquero que vive en el caribe regresa para acecharlo y atrapar su vida en una nueva realidad que puede no ser lo que parece.
---